Corsair HS80 RGB Wireless Premium Gaming Headset with Spatial Audio – White
The CORSAIR HS80 RGB WIRELESS Gaming Headset connects with hyper-fast SLIPSTREAM WIRELESS, delivering incredibly detailed sound through custom-tuned 50mm neodymium audio drivers with immersive Dolby Atmos®
Corsair HS80 RGB Wireless Premium Gaming Headset with Spatial Audio – White
The CORSAIR HS80 RGB WIRELESS Gaming Headset connects with hyper-fast SLIPSTREAM WIRELESS, delivering incredibly detailed sound through custom-tuned 50mm neodymium audio drivers with immersive Dolby Atmos®
AUDIO QUALITY
CATCH EVERY SOUND
From a faint whisper to a resonating blast, a pair of custom-tuned 50mm high-density neodymium audio drivers catch every sound in exquisite detail with an expanded frequency range of 20Hz-40,000Hz.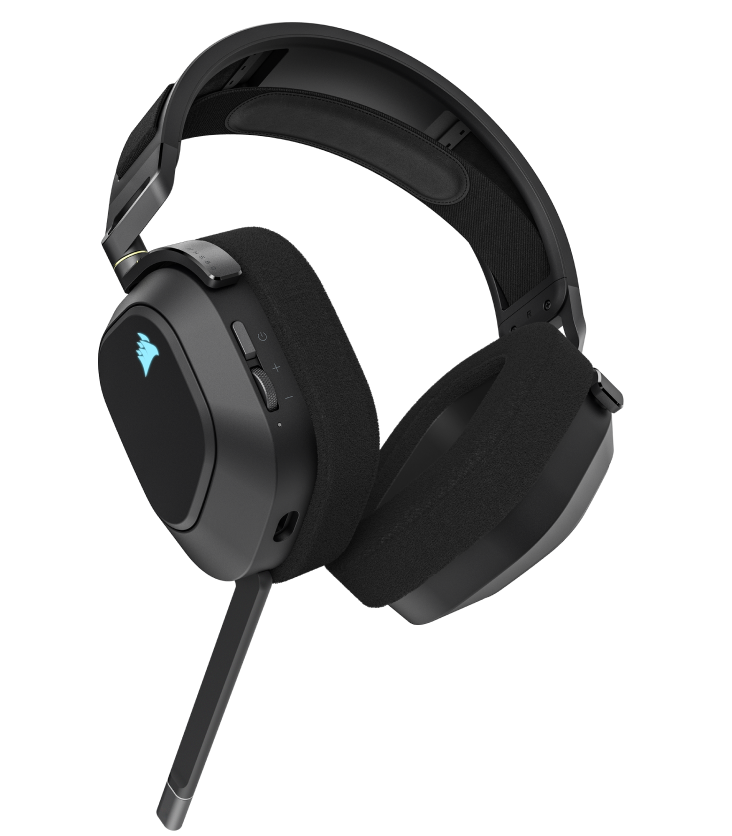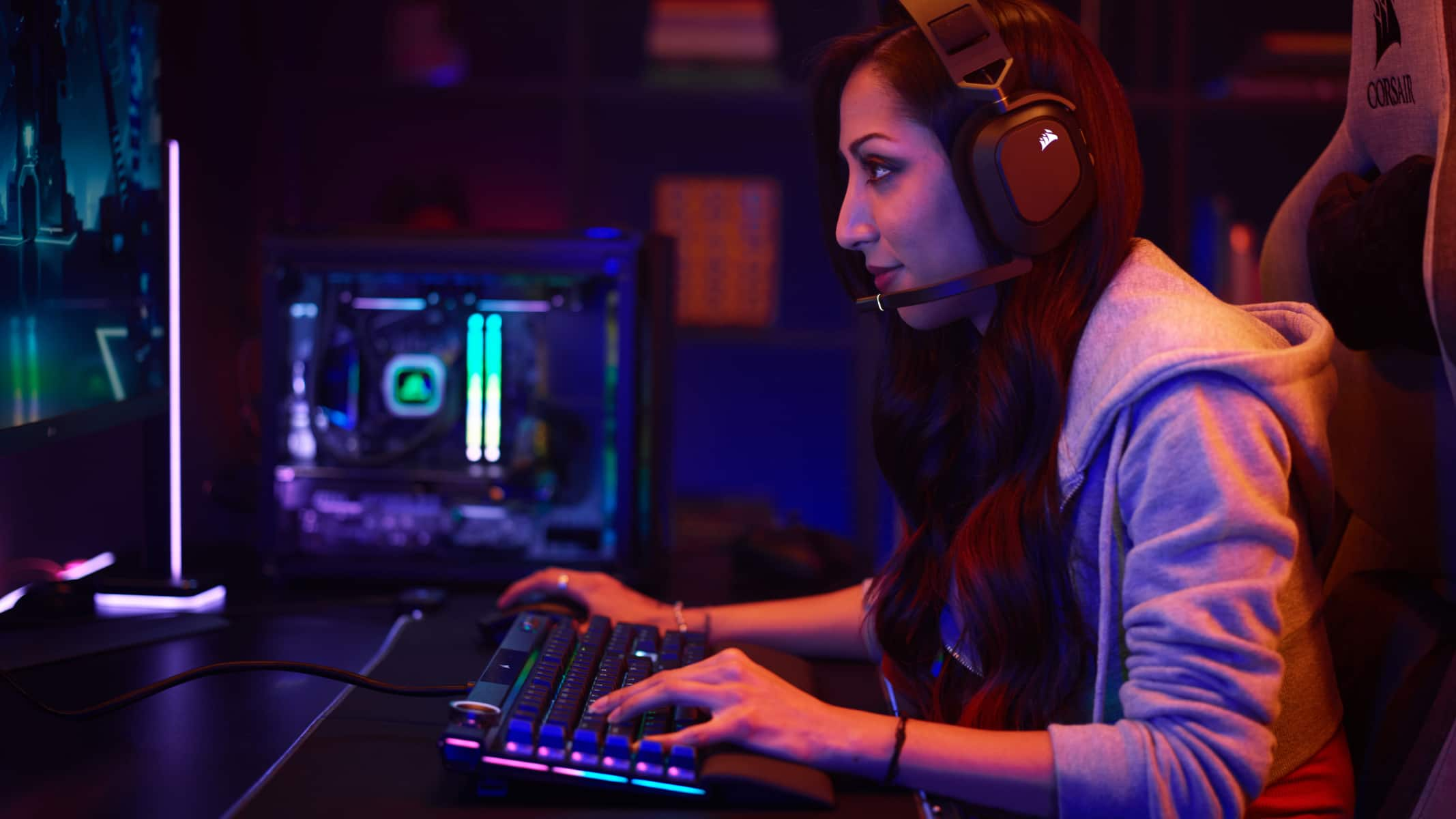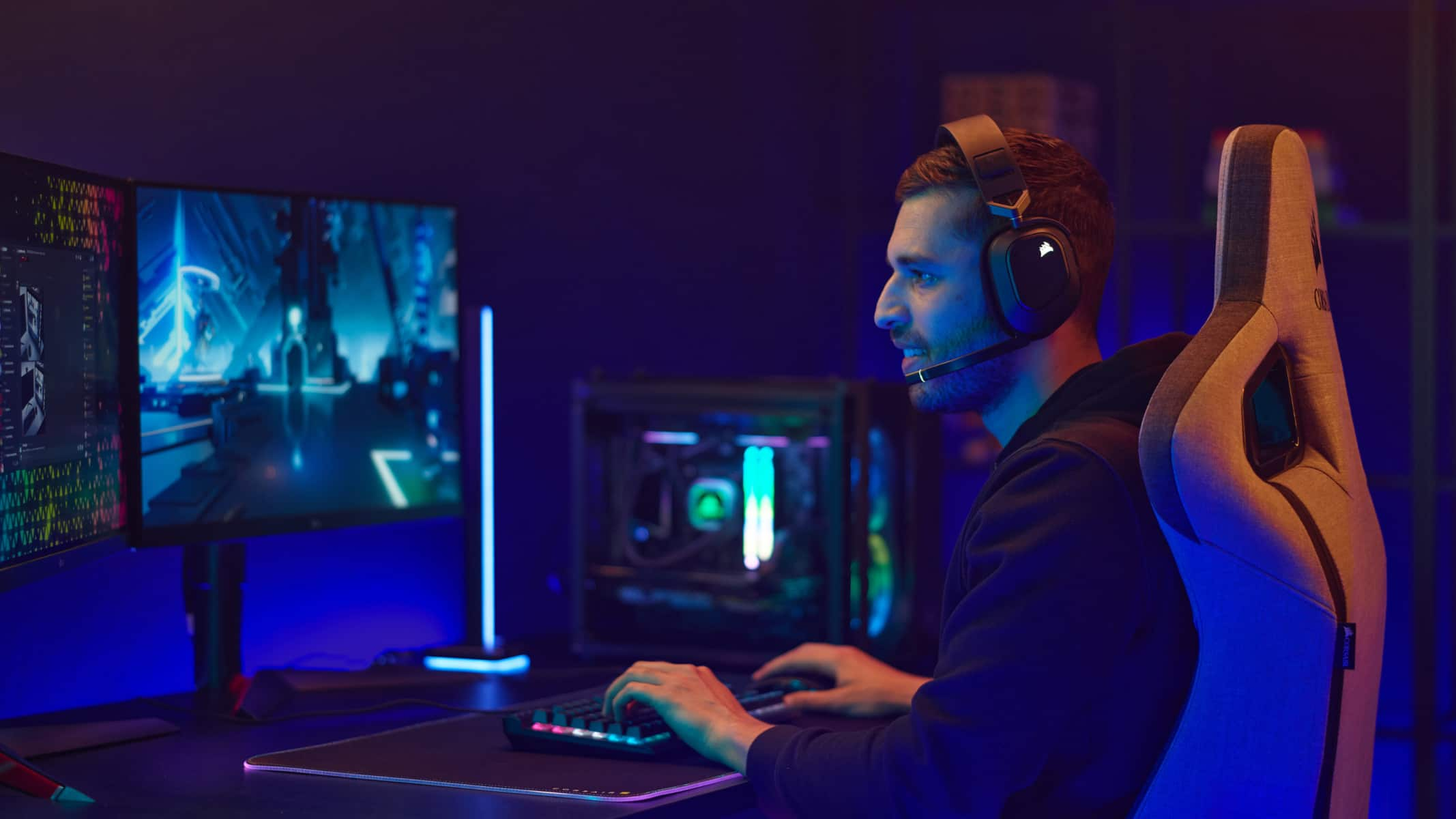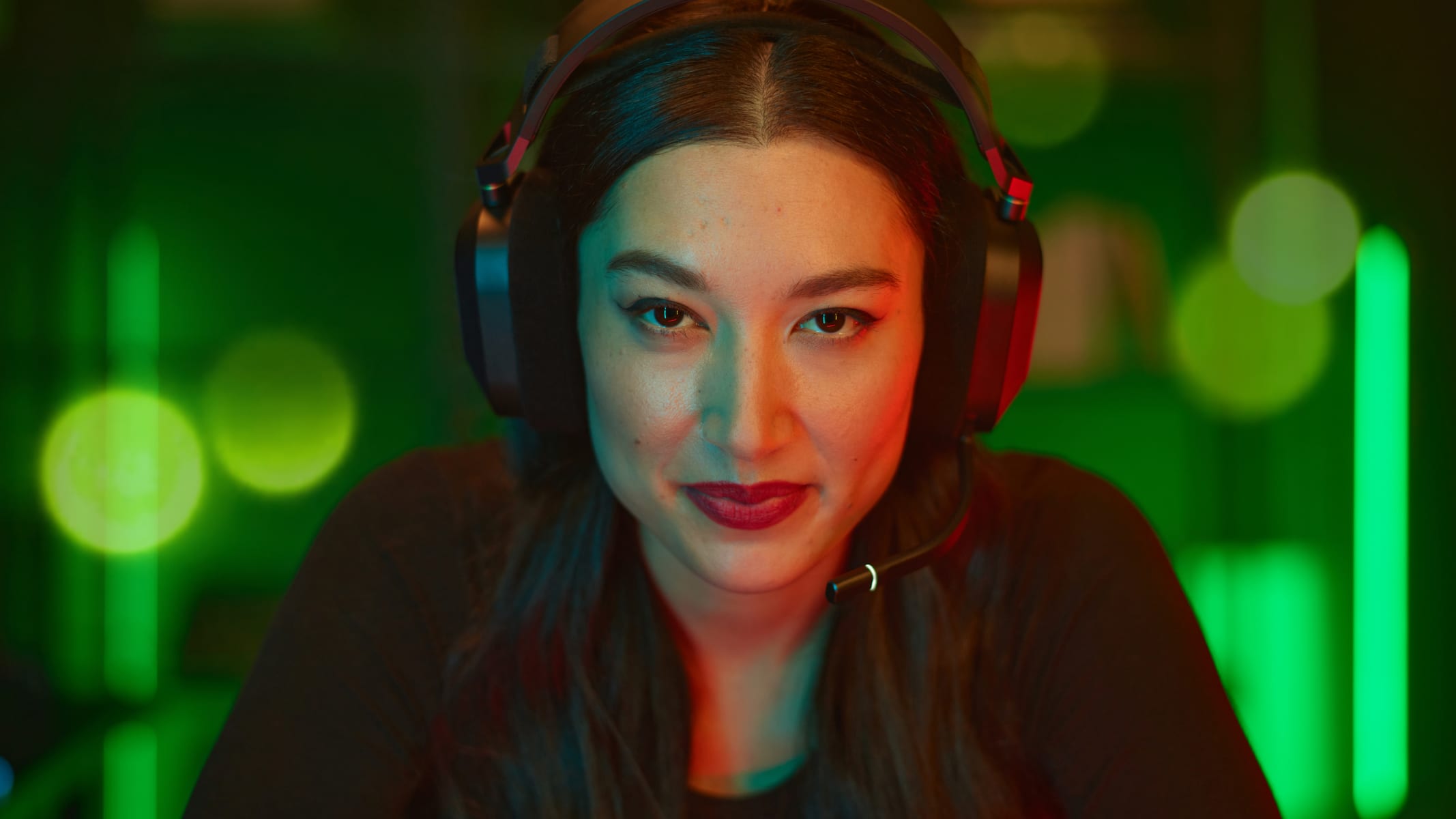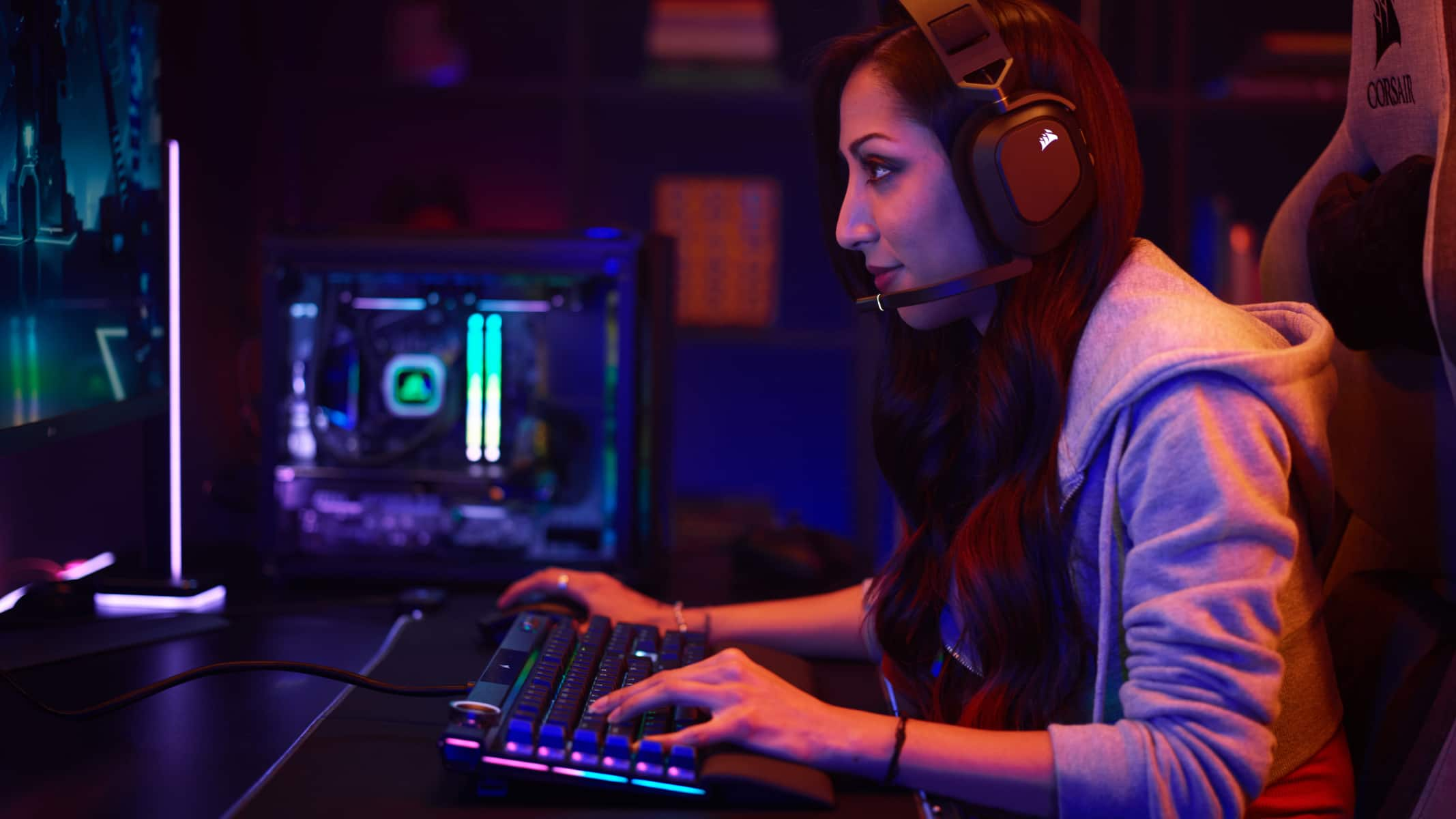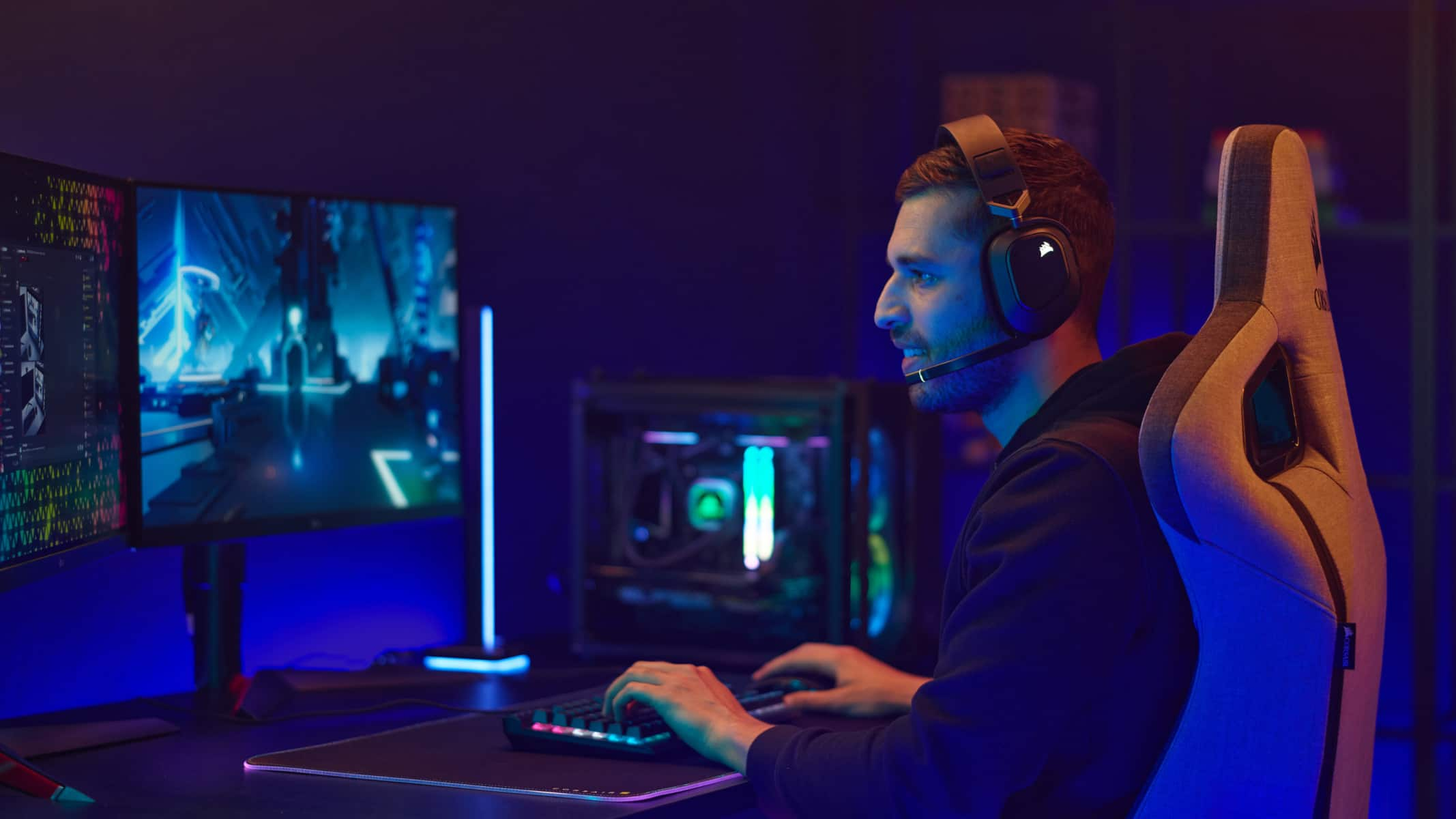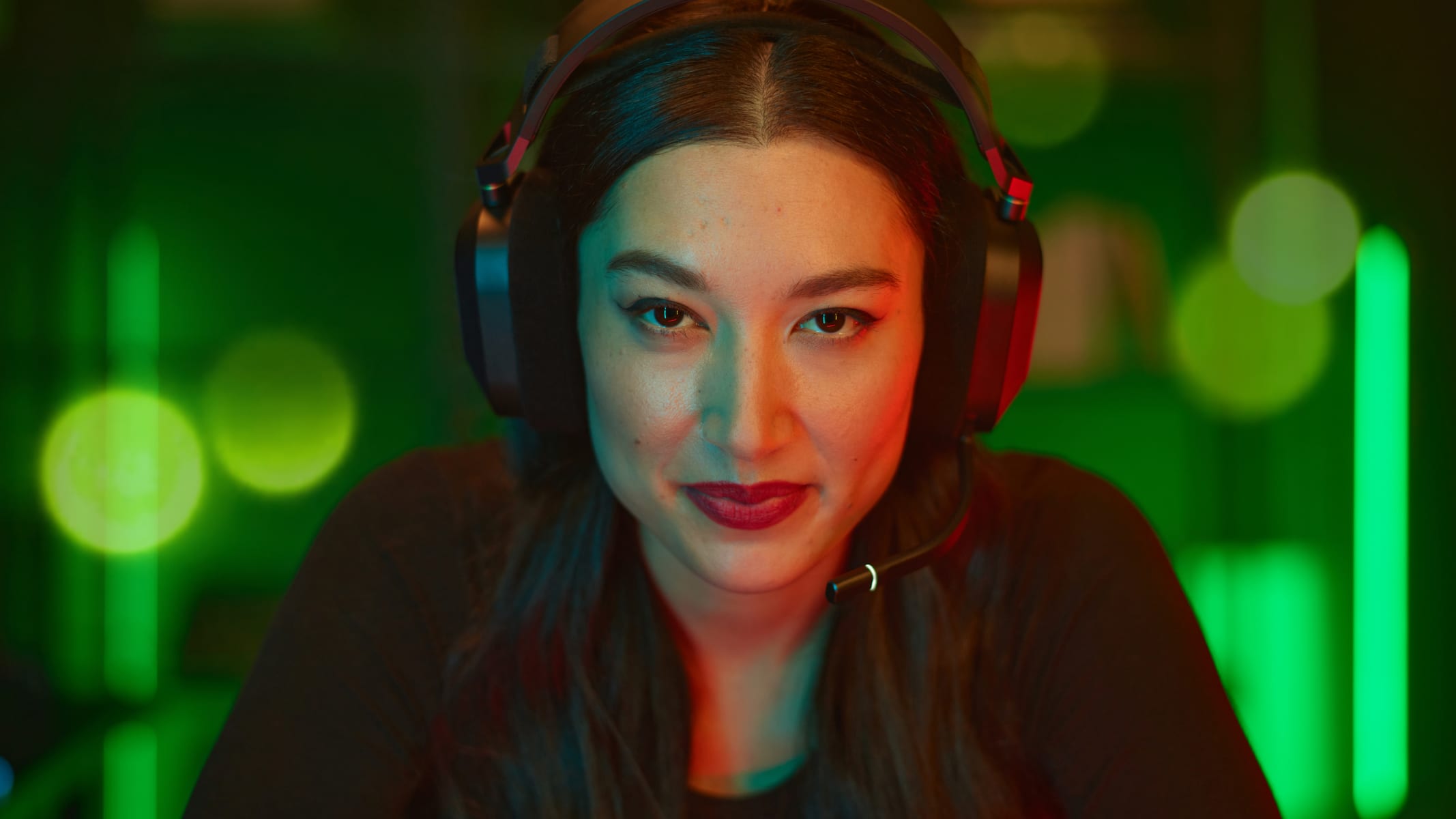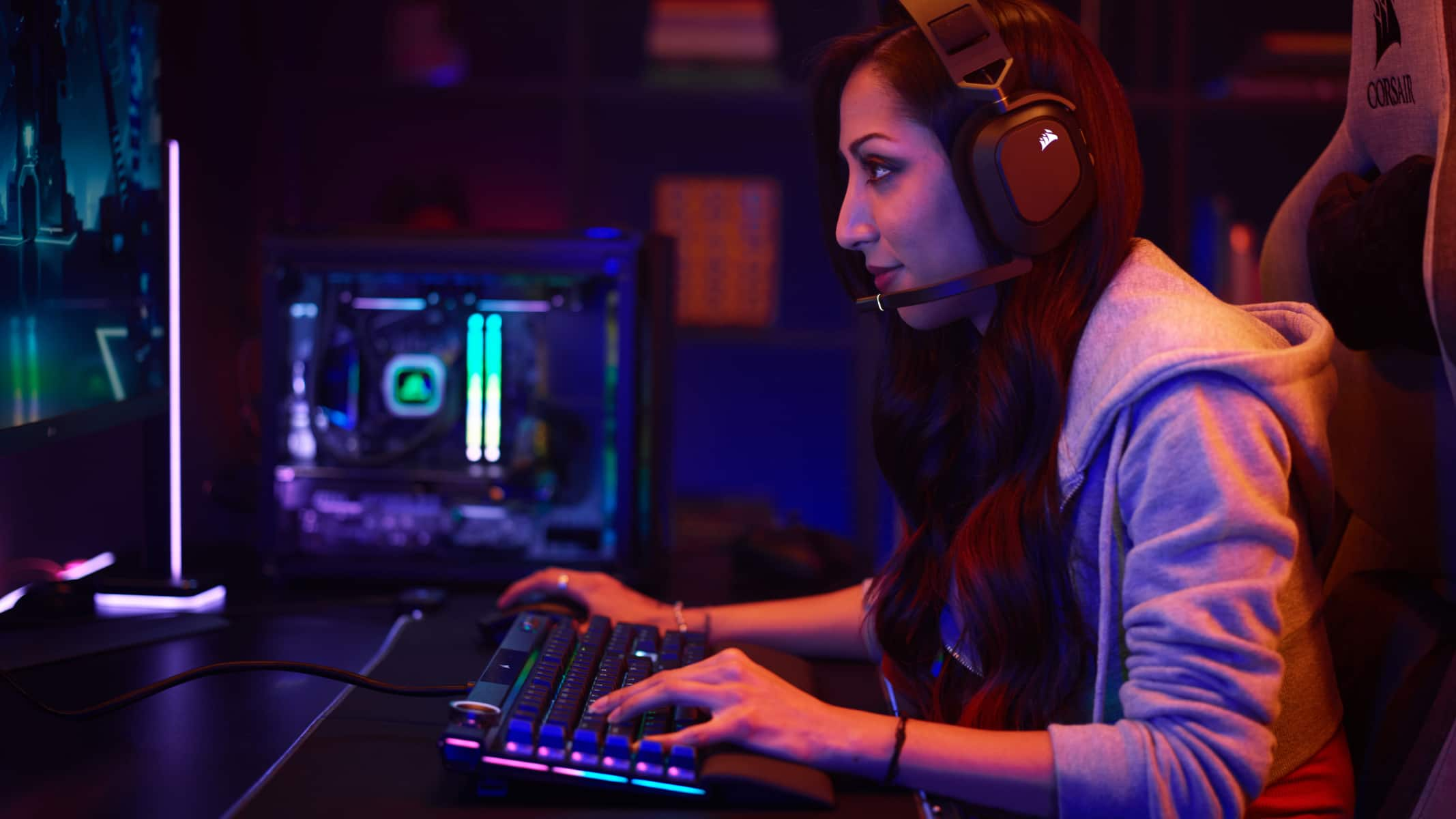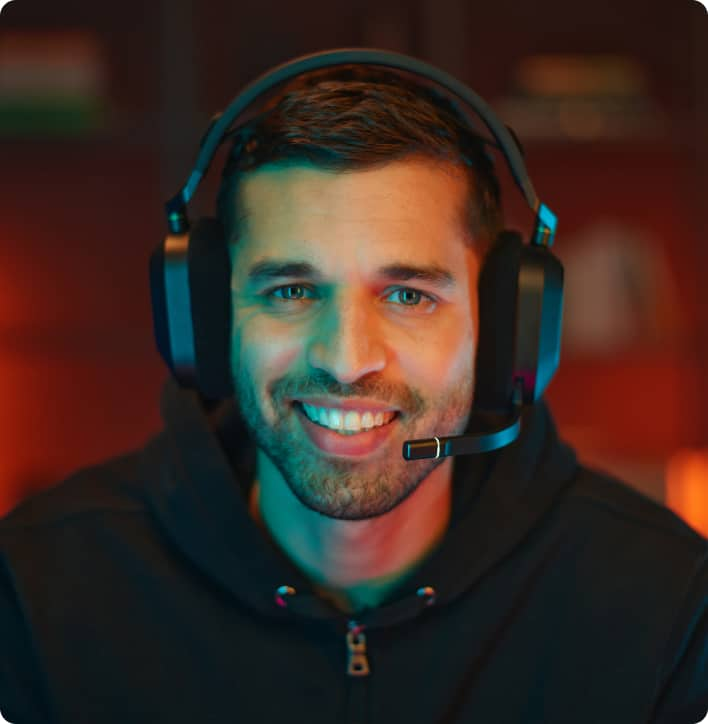 BUILD QUALITY
ABSOLUTE COMFORT
Designed with plush memory foam earpads with breathable cloth fabric and a stress-free floating headband design.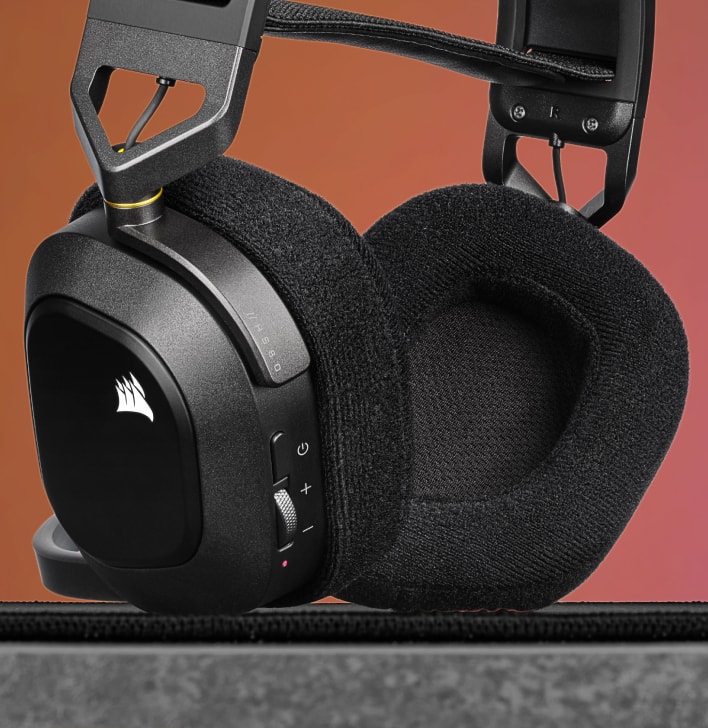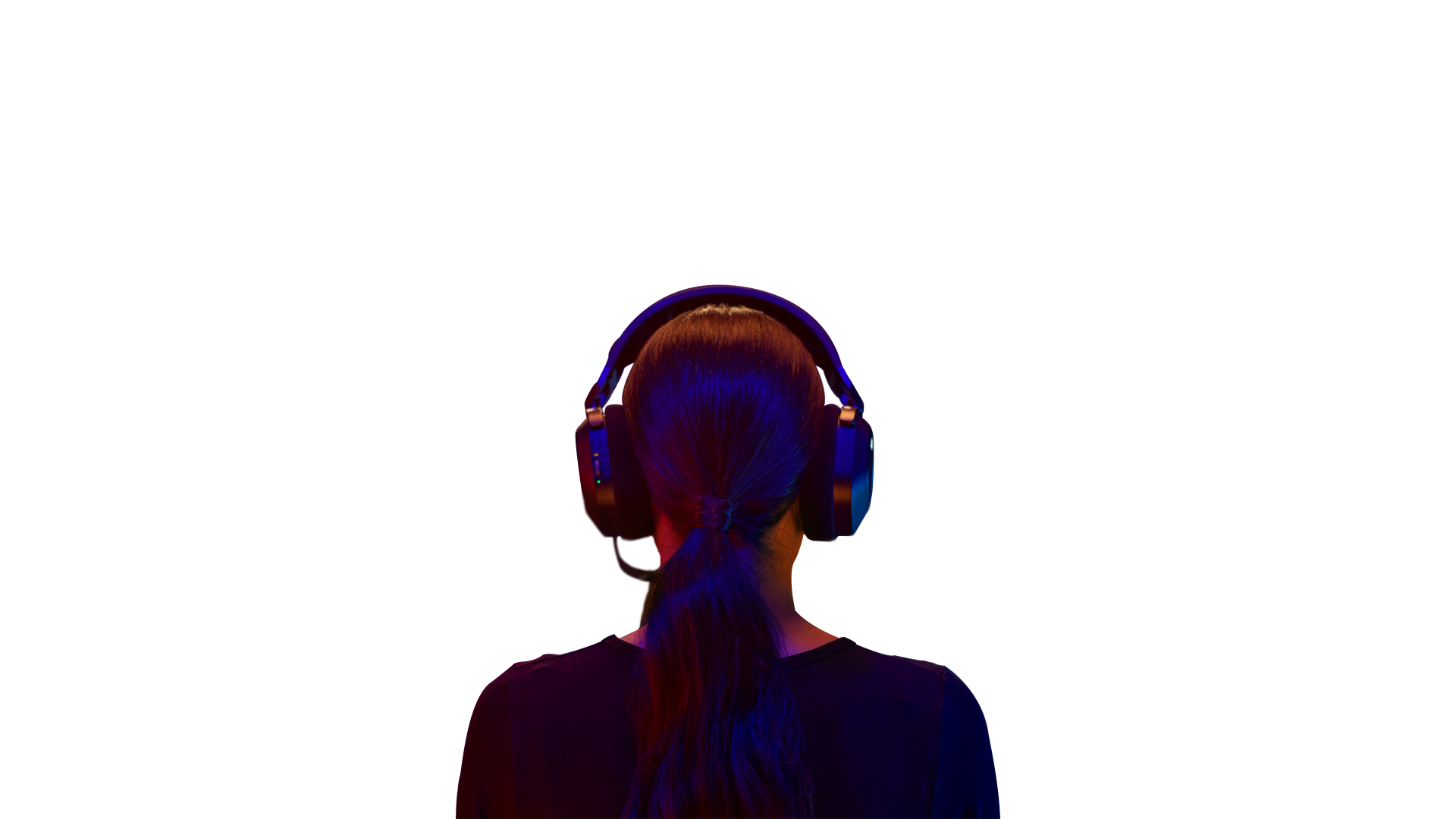 WIRELESS
ROBUST WIRELESS CONNECTIVITY
Connect with hyper-fast SLIPSTREAM WIRELESS for extremely low-latency, high-quality audio, so you hear every shot, step, and shout as it happens.
CLARITY
BROADCAST-GRADE OMNI-DIRECTIONAL MICROPHONE
Captures your voice with terrific clarity with a flip-up mute function and built-in LED mute indicator.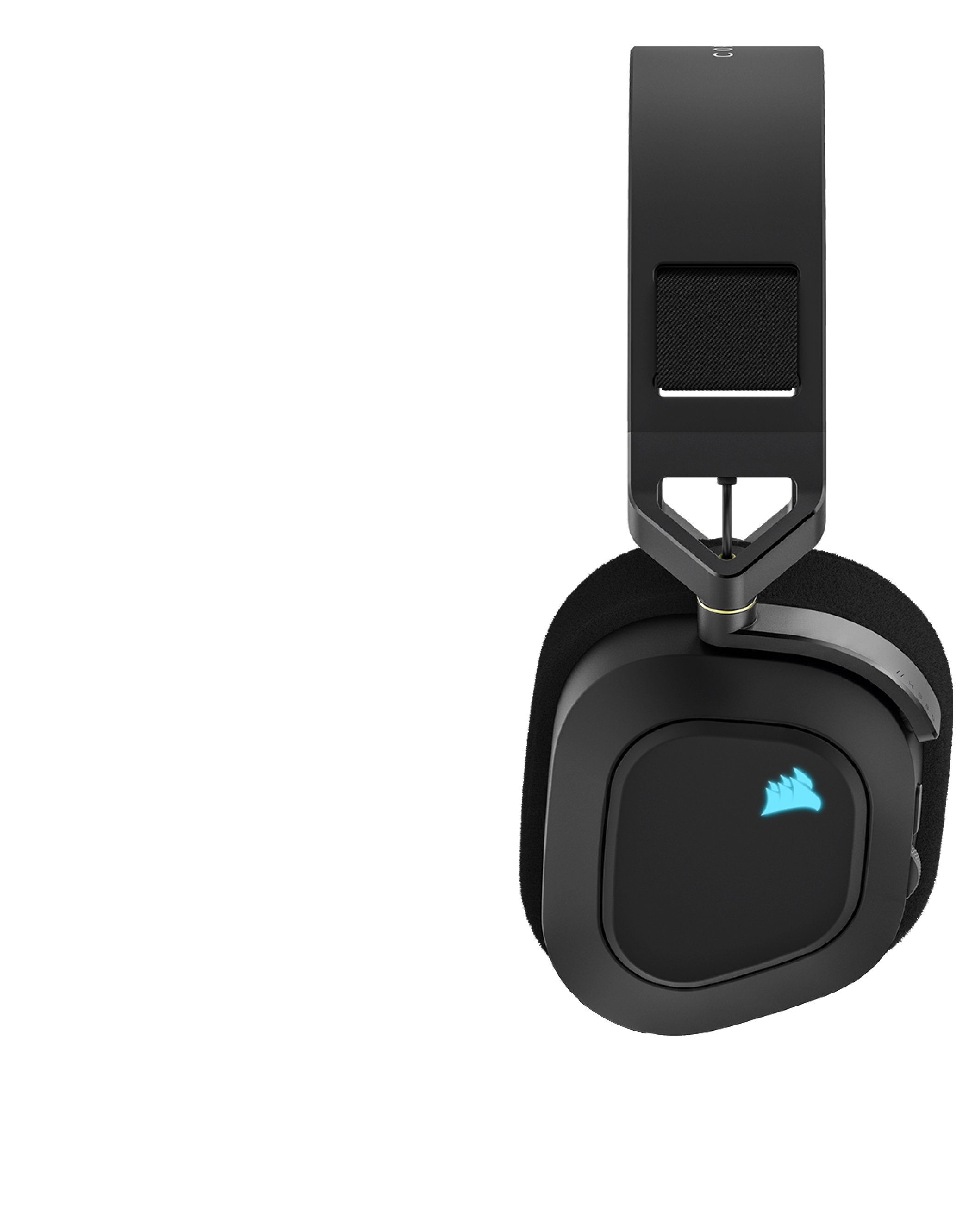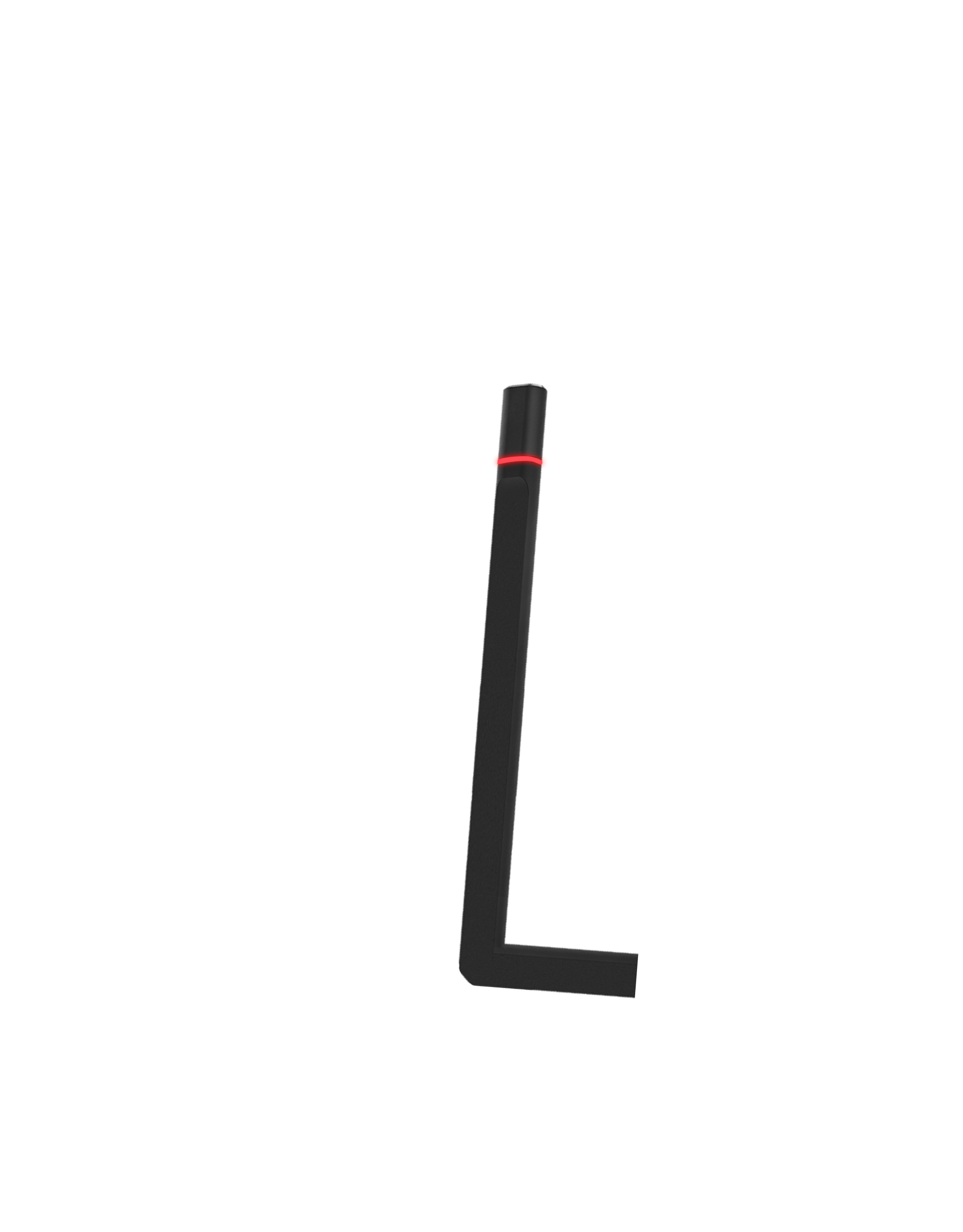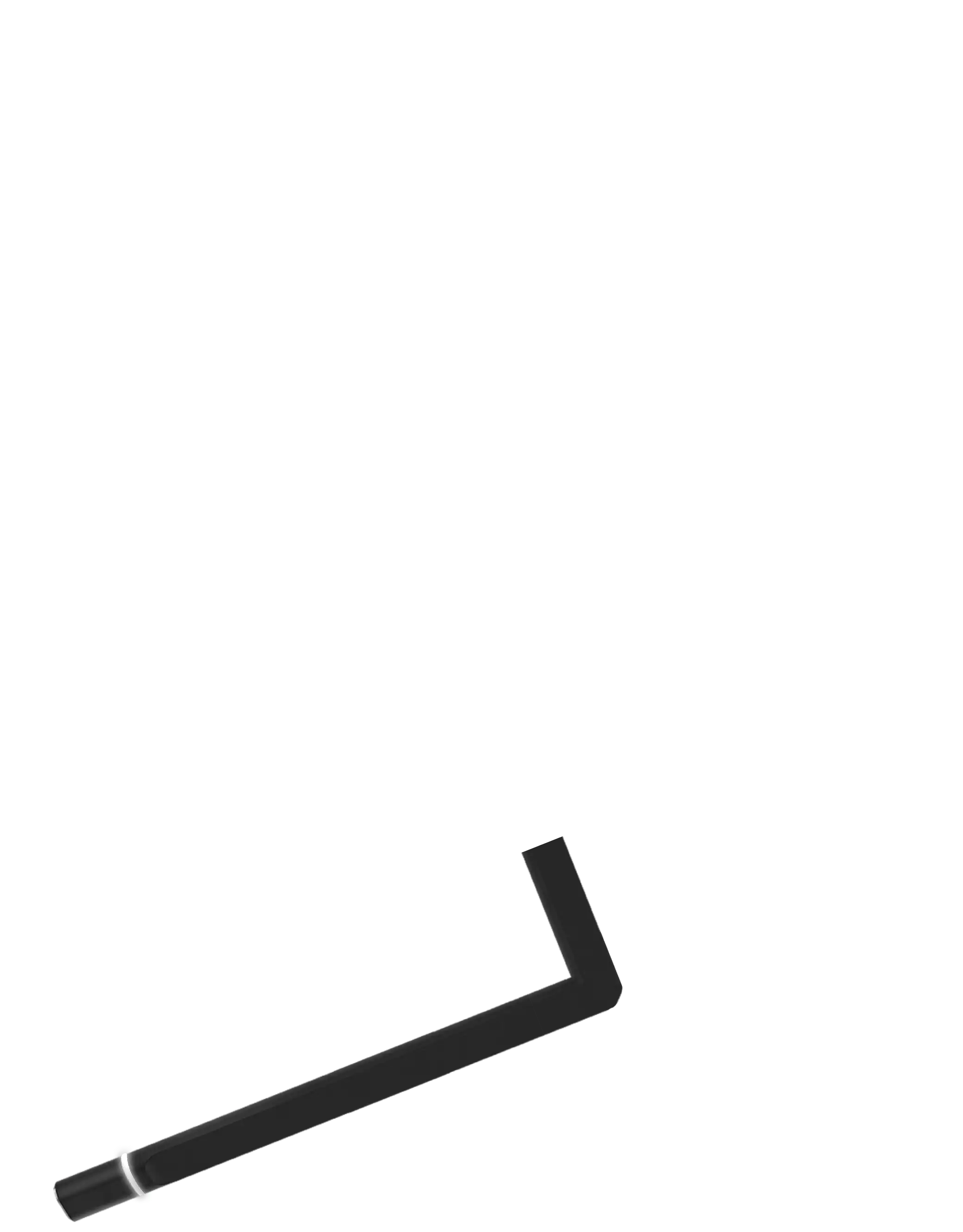 FEATURE PROFILE
CALL THE SHOTS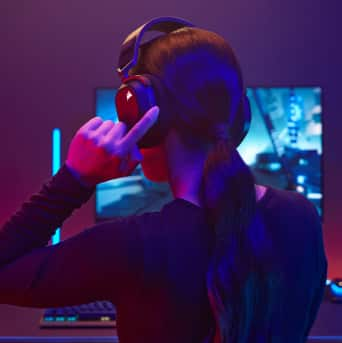 01
ON-EAR VOLUME AND MUTE CONTROLS
02
3 IN 1 DEVICE SUPPORT
03
DYNAMIC RGB LIGHTING
04
PS5/PS4 WIRELESS COMPATIBILITY

HS80 RGB WIRELESS AND iCUE
CORSAIR iCUE software enables precise control over your headset, with pre-tuned audio profiles, custom equalizer settings, sidetone control, and customizable RGB lighting.
CUSTOM SETTINGS
PRE-TUNED AUDIO PROFILES
AUDIO EQUALIZER
SIDETONE CONTROL
CUSTOM RGB LIGHTING