Govee Glide Lively RGBIC Wi-Fi & Bluetooth Wall Lights
With a wide range of brightness and color options, these wall lights will add fun and unique flair to any indoor space.
RGBIC Effects: Control the colors of each segment.
Smart Voice Control: Compatible with Alexa and Google Assistant.
11 Upgraded Music Modes: Syncs with your favorite audio.
Easy to Install: Quick setup with velcro and adhesives.
64+ Scene Modes: Liven up any indoor activities
Show more
Out of stock
Govee Glide Lively Wall Lights
Expand Your Entertainment
.   
                                       RGBIC Effects     
Voice Control     
APP Control   
64+ Scene Modes   
11 Music Modes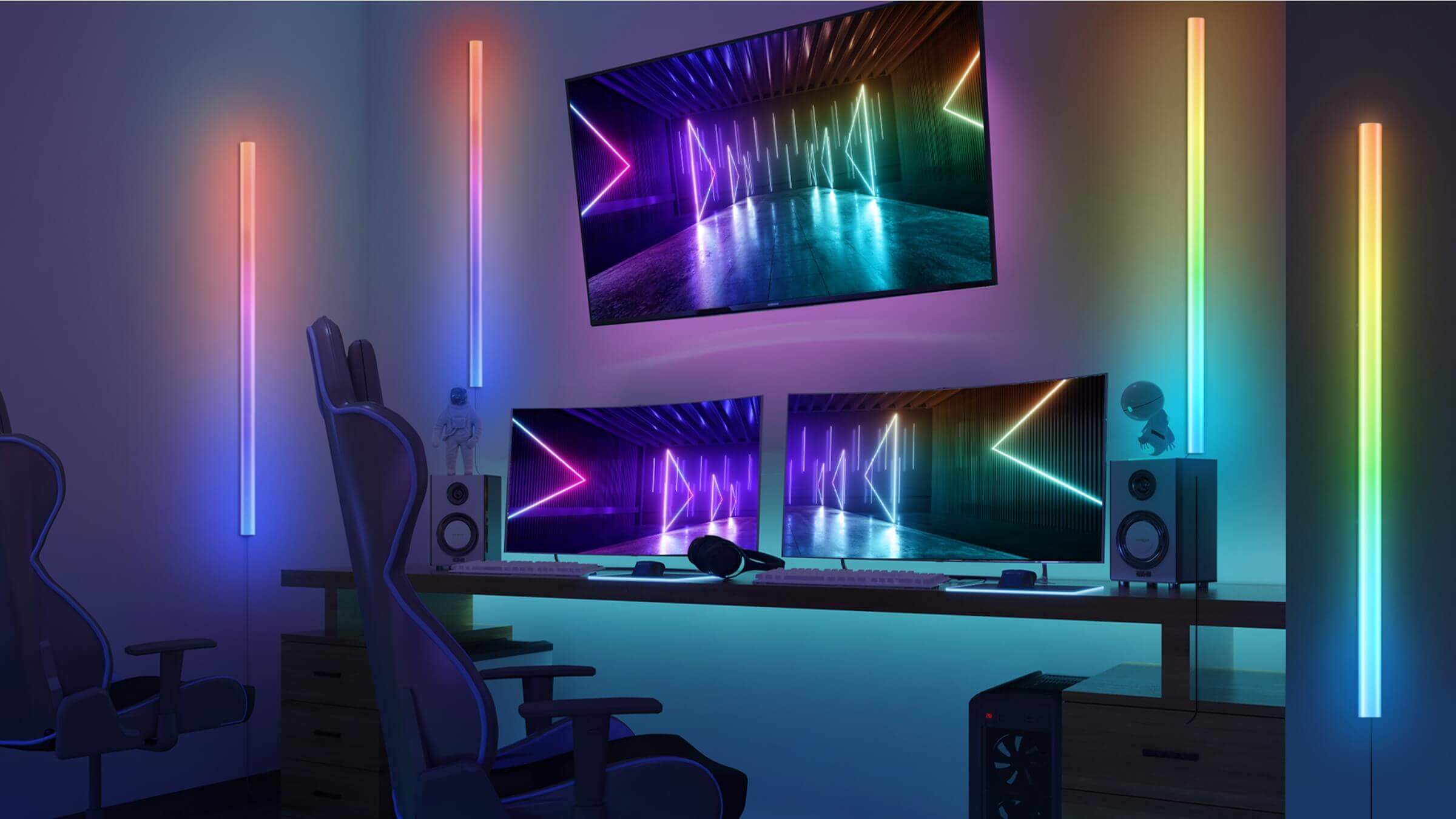 Soft Lighting with Maximum Effects
Our wall lights are made from high-quality tube material, which provides soft lighting with a neon-like effect for any part of your home.
Hands-Free Smart Voice Control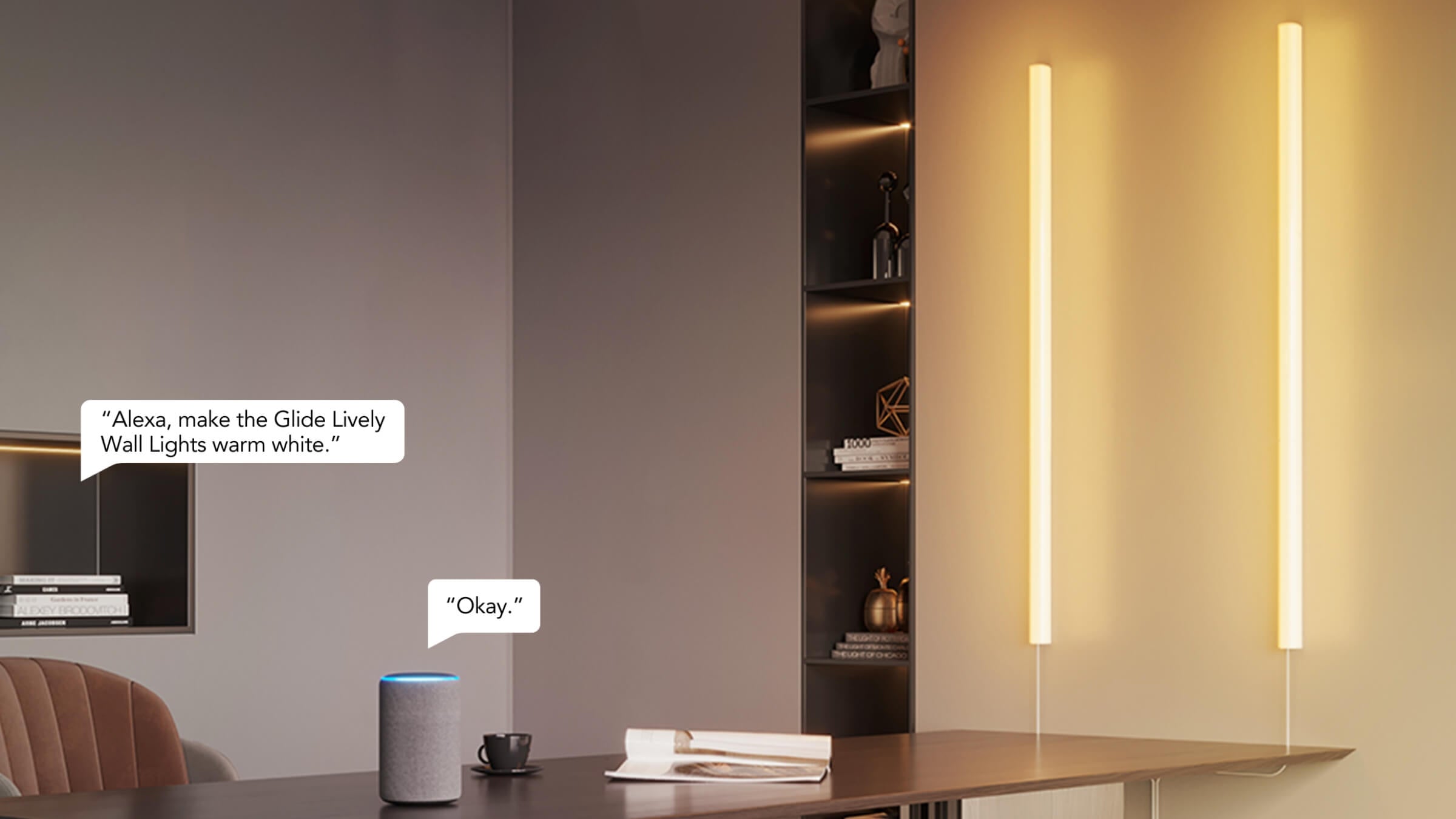 Create Your Design
Using 6 segmented modular pieces, you can create breathtaking designs around your entertainment system. Make your movies, tv shows, and video games come to life with our regularly updated Govee Home App.
Set The Scene
Find the lighting effects that fit your atmosphere with our selection of 64+ Scene Modes on the Govee Home App. Whether you're looking for some relaxing lighting to accompany your reading or hosting a party with friends, there's a scene mode for every occasion.
Lights That Move with You
Bring your house parties up a notch with 11 Upgraded Music Modes on the Govee Home App. Your wall lights will seamlessly interact with your favorite audio with awe-inspiring colors and lighting effects.
Quick and Easy Installation
1. Attach the first piece with the power clip onto a clean surface.
2. Remove the adhesive backing and start your layout.
3. Follow the in-app pairing instructions on the Govee Home App.
Show More
Join the best gaming community!
Join our Discord server for a community of like-minded individuals, where you can stay up to date with all the offers, new arrivals and much more.
Join the discord server
Our benefits
Easy returns
14 days after purchase
Live support
Get in touch with us
Delivery in next day
Fast shipping
Secure Payments
K-NET & Credit cards
Subscribe to our newsletter
Subscribe to be the first to hear about our exclusive deals, special offers and upcoming products and collections.