Acer Predator CG7 43″ 4K VA 144Hz 1ms HDR HDMI 2.1 Gaming Monitor Compatible with PS5 & XBox
Screen Size – 43″
Maximum Resolution – (4K UHD)3840 x 2160)
Refresh Rate – 144 Hz
Response Time – 1 ms
Backlight – LED
Panel – VA
Show more
Out of stock
When it comes to 4K, bigger is always better – about 43 inches of better, to be exact. But the CG437K P offers much, much more! Get hyper with a 144Hz1 refresh rate and 1ms2 Visual Response Boost (VRB) on a VESA Certified DISPLAYHDR™ 1000 large format gaming display. Let the games begin!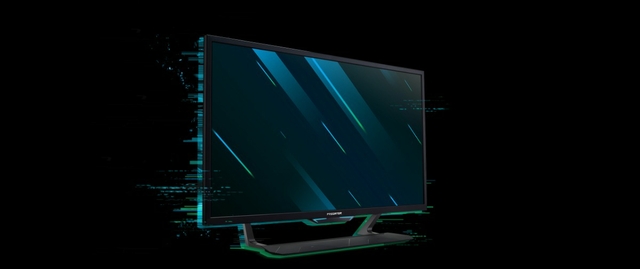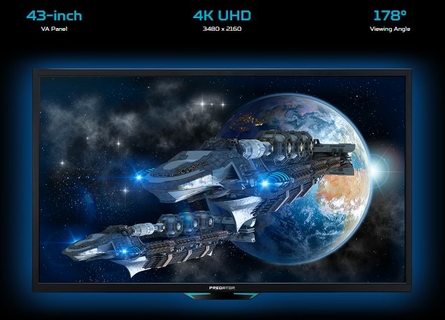 Whether you want to use it as a TV replacement, the primary gaming display in your stream setup or as a single, standalone behemoth – none can deny the CG7's majesty. 43 inches of pure, 4K glory – bursting forth in frame-synced, HDR–infused color. Only some of the best technology was included – with two DisplayPort 1.4 ports and three HDMI 2.0 (for console, PC, you choose!). A USB hub, complete with two USB 3.0, two USB 2.0 and one USB Type-C port, provides a comfy home for all those extra peripherals!
FAST AND FURIOUS
If you want seamless gameplay at absolutely ridiculous levels of speed, you've come to the right place. With a 144Hz1 refresh rate and 1ms2 Visual Response Boost, your sessions will be fluid, unbroken and unmatched – with little to no ghosting.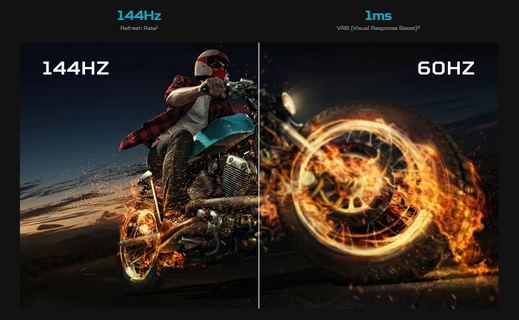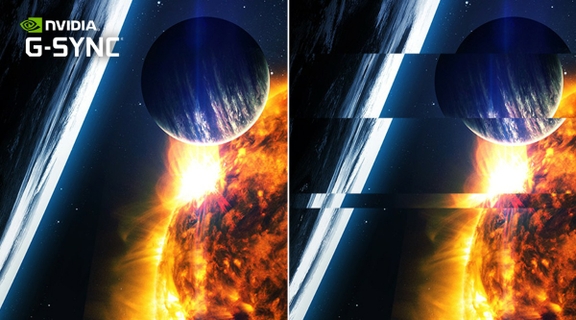 Get in the game with the latest NVIDIA G-SYNC Compatible displays. Each display is validated by NVIDIA to bring you a smooth, variable refresh rate (VRR) gaming experience that eliminates tearing, stuttering, artifacts, and flicker.
With a display of these mammoth-like proportions, everything must look good. DisplayHDR™ 1000 display are obligated to offer stunning contrast, cinematic color, and ultra-low latency gameplay. And with 90% DCI-P3 color gamut and Delta E<2, colors are practically bursting out of the screen.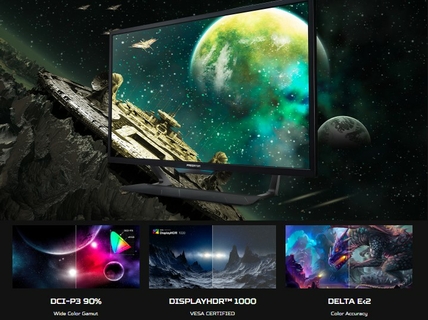 Show More
Join the best gaming community!
Join our Discord server for a community of like-minded individuals, where you can stay up to date with all the offers, new arrivals and much more.
Join the discord server
Our benefits
Easy returns
14 days after purchase
Live support
Get in touch with us
Delivery in next day
Fast shipping
Secure Payments
K-NET & Credit cards
Subscribe to our newsletter
Subscribe to be the first to hear about our exclusive deals, special offers and upcoming products and collections.