AORUS FI27Q-X 27″ 2k 240Hz IPS G-SYNC Compatible , Gaming Monitor
27" 2560×1440 Super Speed IPS Display, NVIDIA G-SYNC Compatible

240Hz Refresh Rate

0.3 ms Response Time (MPRT) / 1ms GTG (Grey to Grey)

High Bit Rate 3 support (HBR3)

142% sRGB / 93% DCI-P3 and VESA Display HDR400
Show more
Out of stock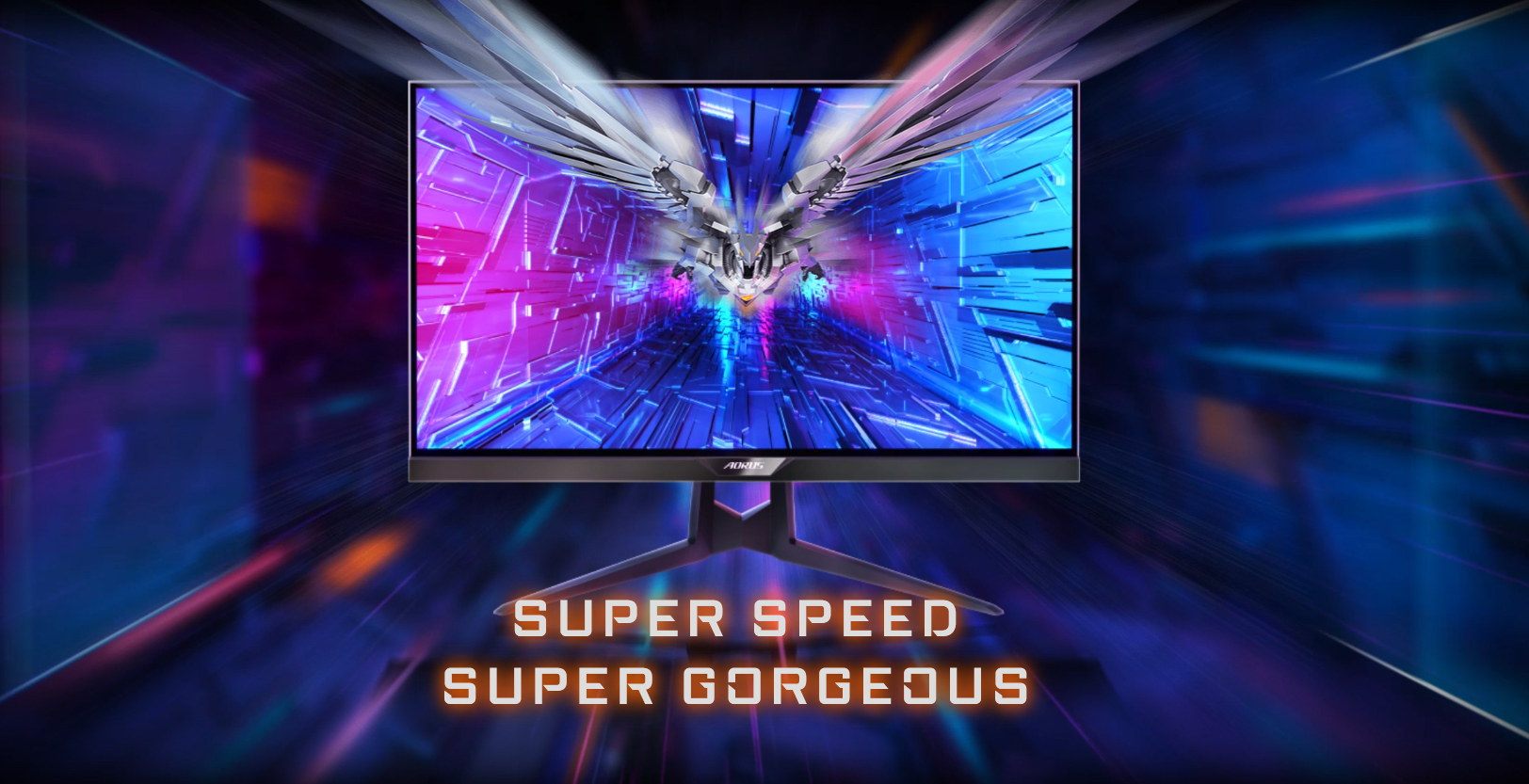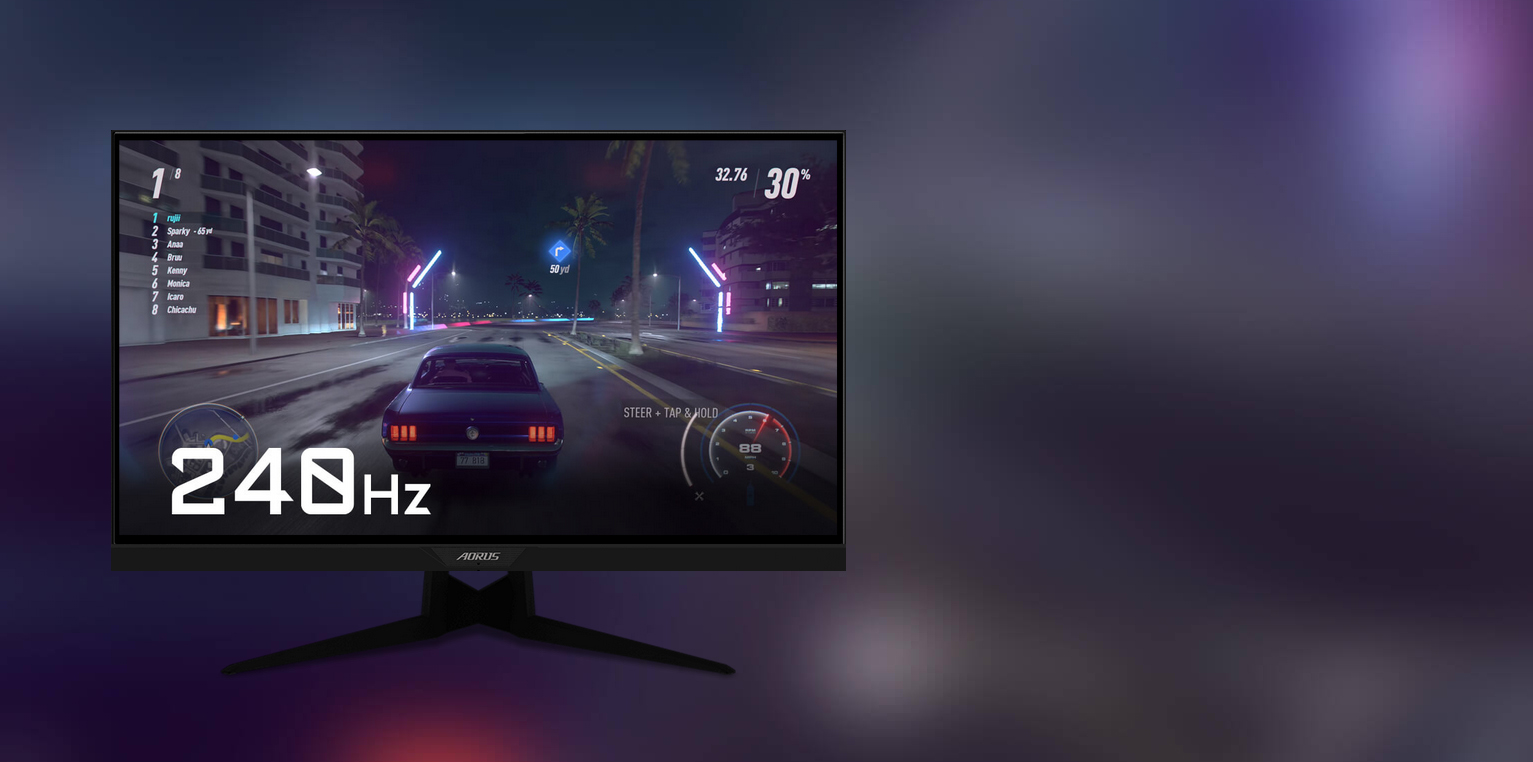 QHD WITH 240HZ
Supports Adaptive-Sync (FreeSync Premium) Technology 27" QHD panel (2560 x 1440 resolution) in a 16:9 aspect ratio with a 240Hz refresh rate for fluid gameplays.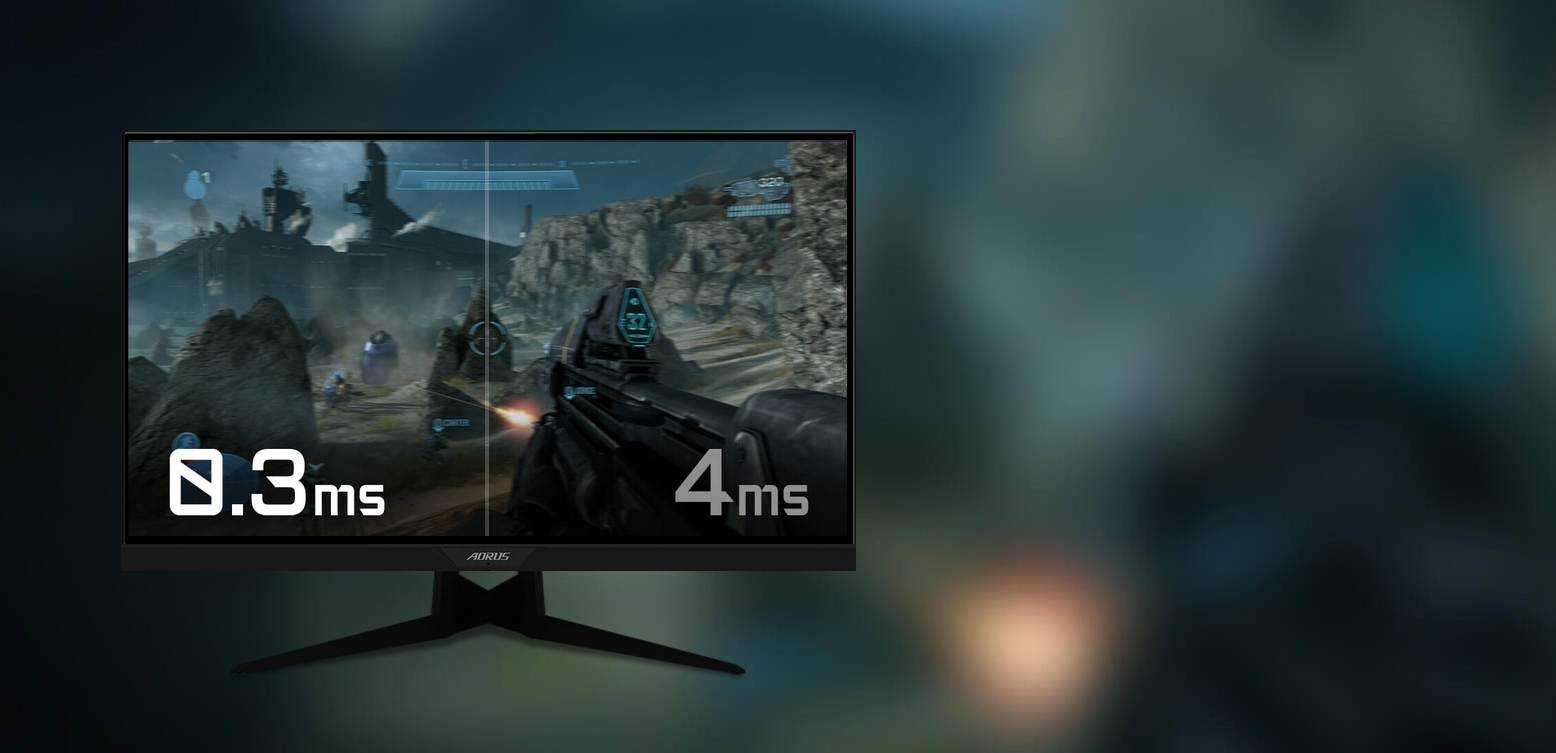 IPS SPLENDID COLOR IN 0.3MS MPRT
Beauty and the beast within Super Speed IPS panel provides splendid color while the Super Speed crystals reduce the response time to 0.3ms. Super responsive in the glamorous display, what else you could ask for?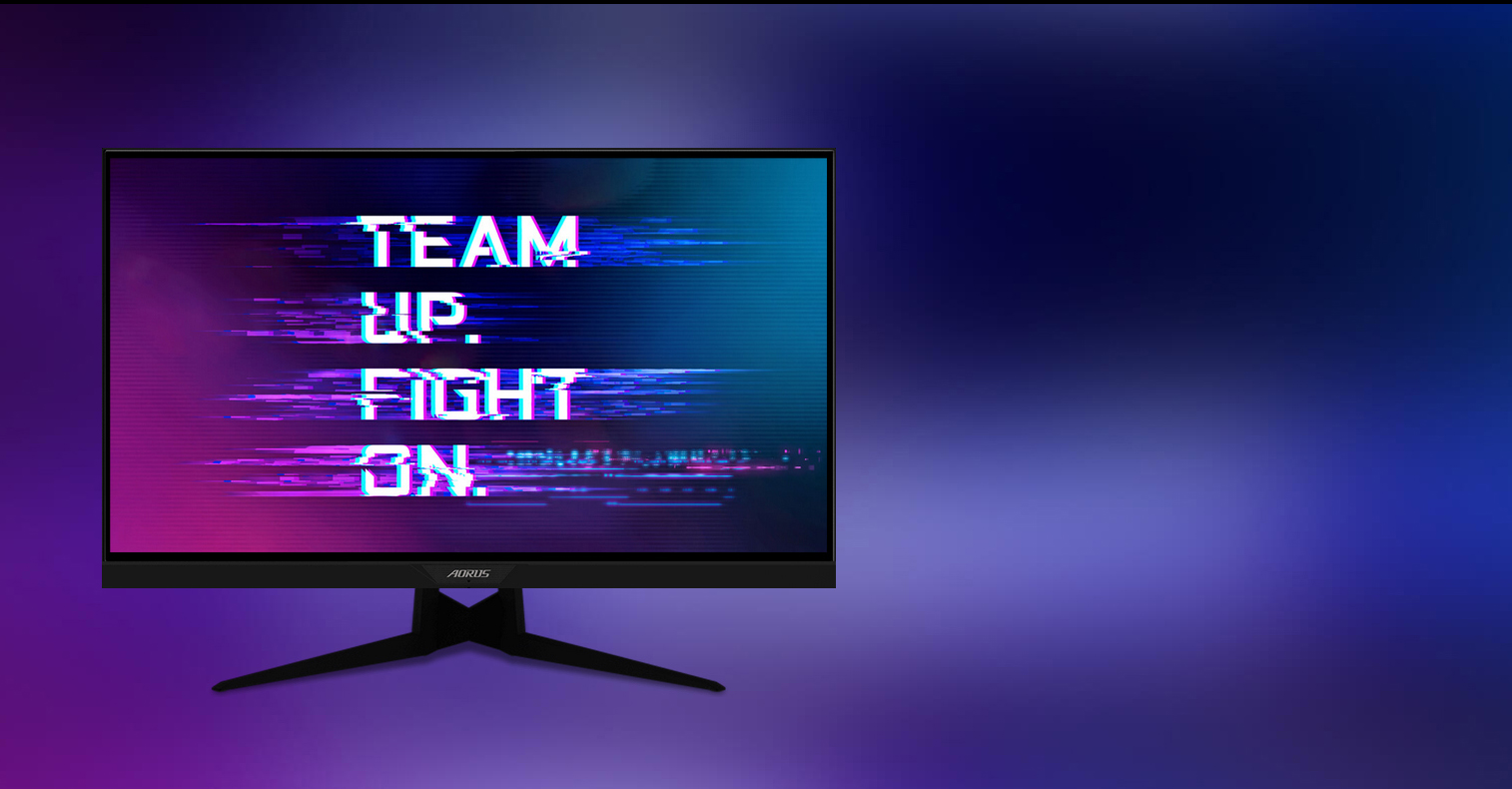 HIGH BIT RATE 3
ENJOY QHD, 240HZ, DisplayHDR, 8BITS COLOR AT SAME TIME! The support of DisplayPort High Bit Rate 3 (HBR3) provides bandwidth up to 32.4 Gbit/s, offering the embrace of ultimate performance! Gamers finally get to enjoy QHD, 240Hz, HDR and 8 bits color at the same time!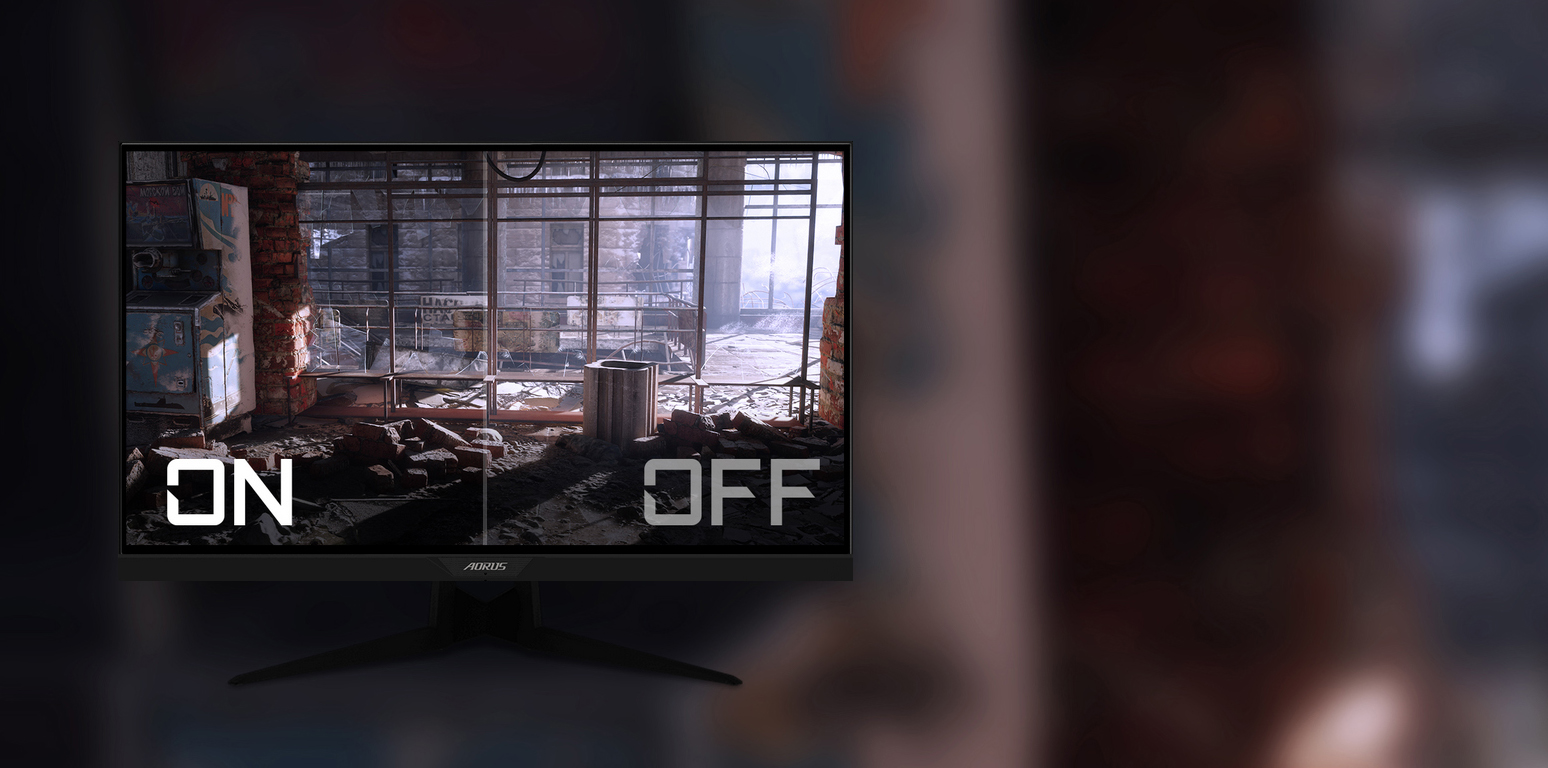 10-BIT WITH 100% ADOBERGB
FEEL THE TRUE COLORS The 10-bit display (8 bits+FRC) with 100% of AdobeRGB color space, offering the richer variety of color graduations and greater accuracy!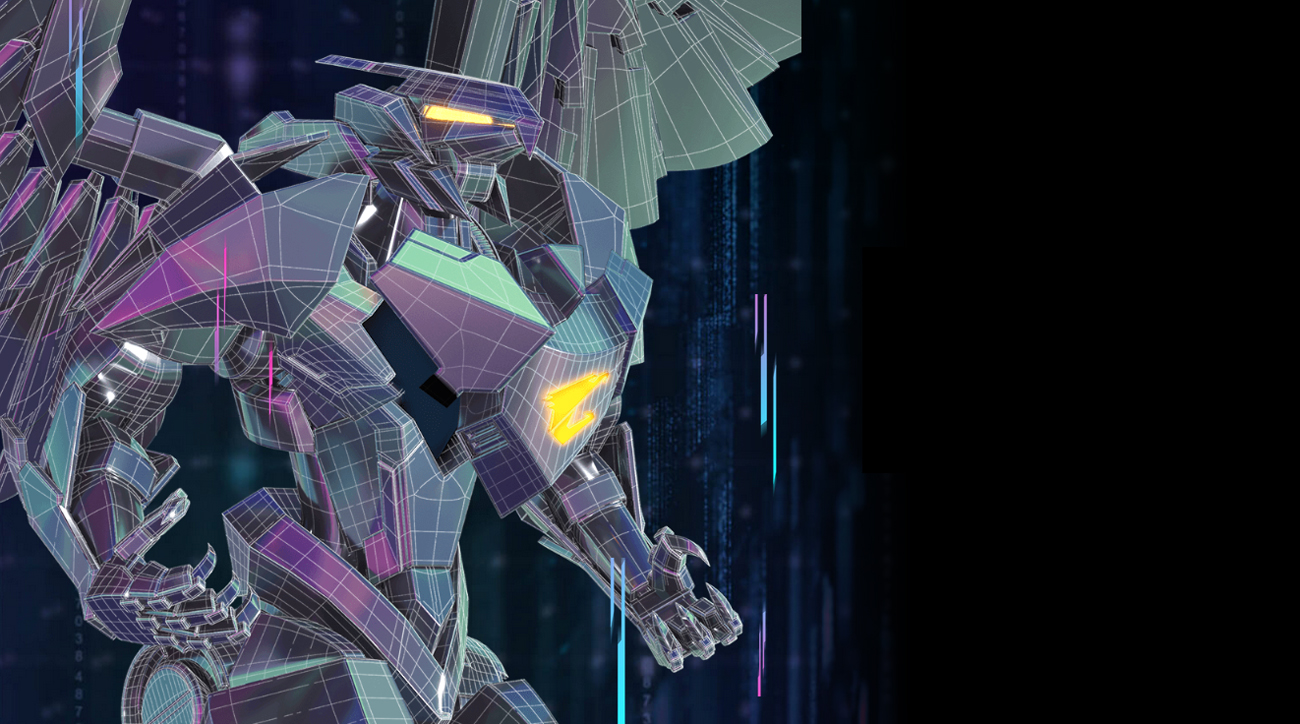 DESIGN CONCEPT
DIGITAL WORLD In the AORUS dimension, everything is constructed digitally. The lighting and patterns are mapped onto the products with an efficient, free flowing style. Welcome to the Digital Code Era.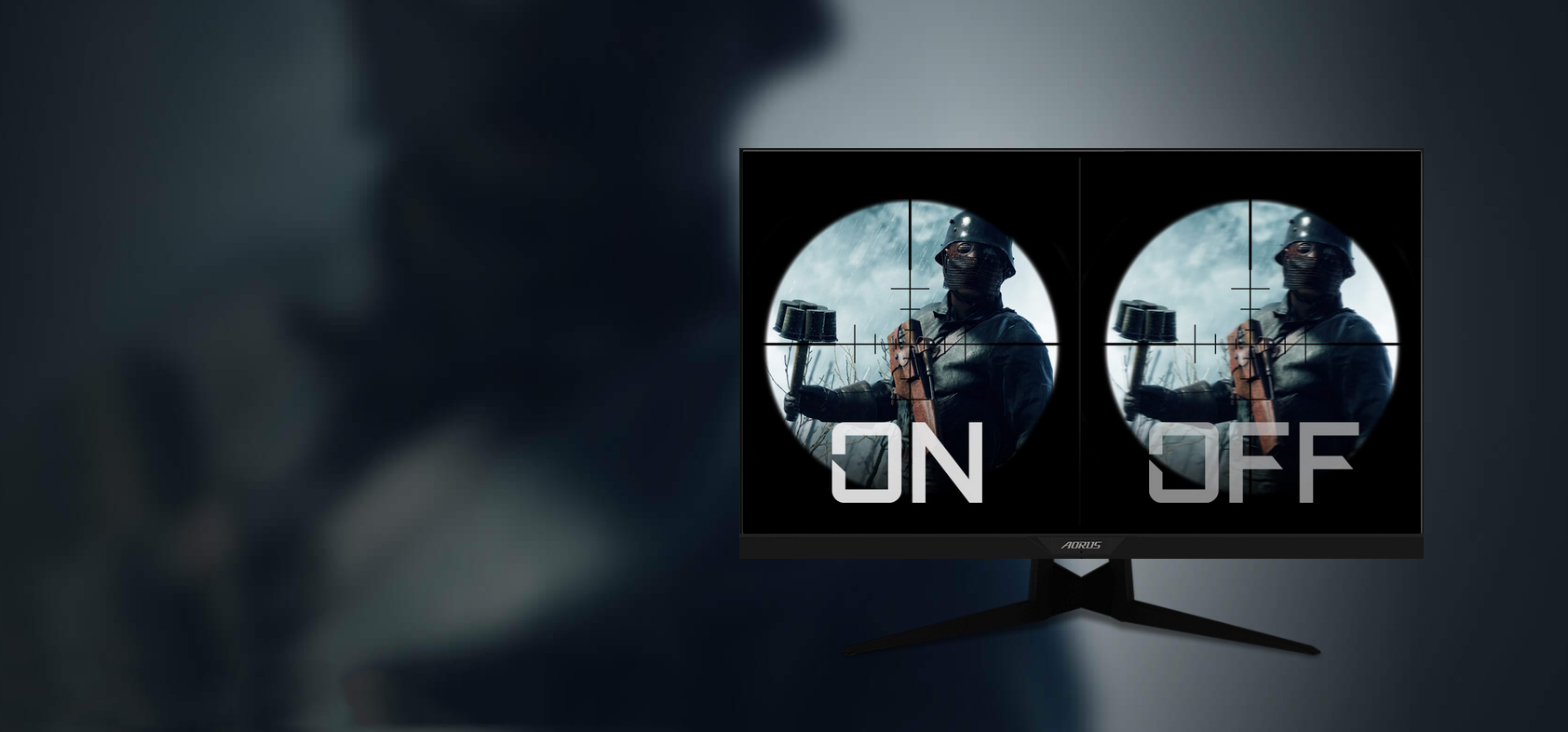 AIM STABILIZER
BE A BETTER SHOOTER AORUS Aim Stabilizer reduces motion blur and maintain extra clarity in the game for outstanding smoothing experience. Just turn this feature on and you can double up the aiming abilty! Let's get some enemies down!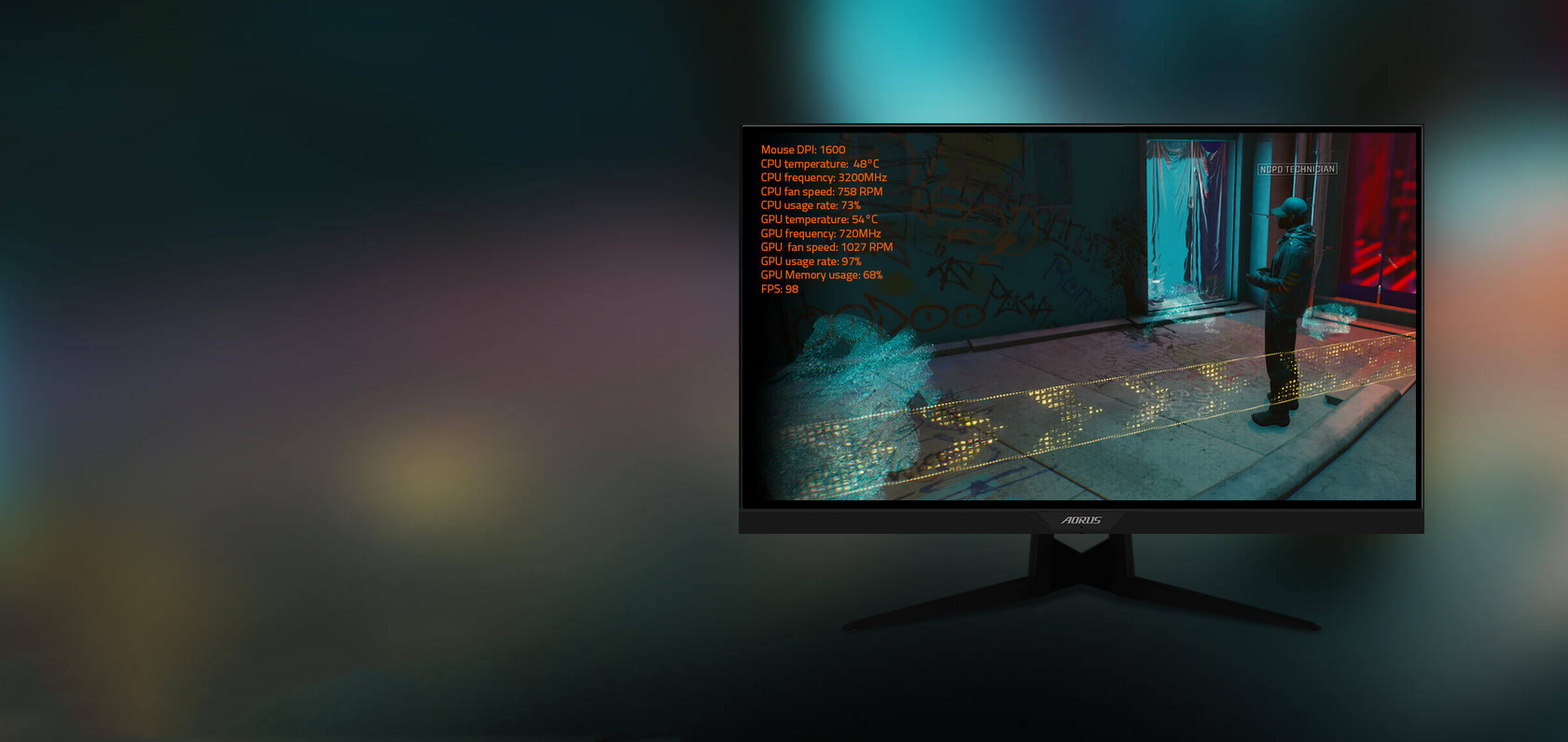 DASHBOARD
NOT A THING CAN BLOCK IT The AORUS Dashboard shows you critical hardware information in real-time. No matter what kind of scenario, it won't be blocked by any game. It's even customizable that you get to choose to show the info that matters to you most!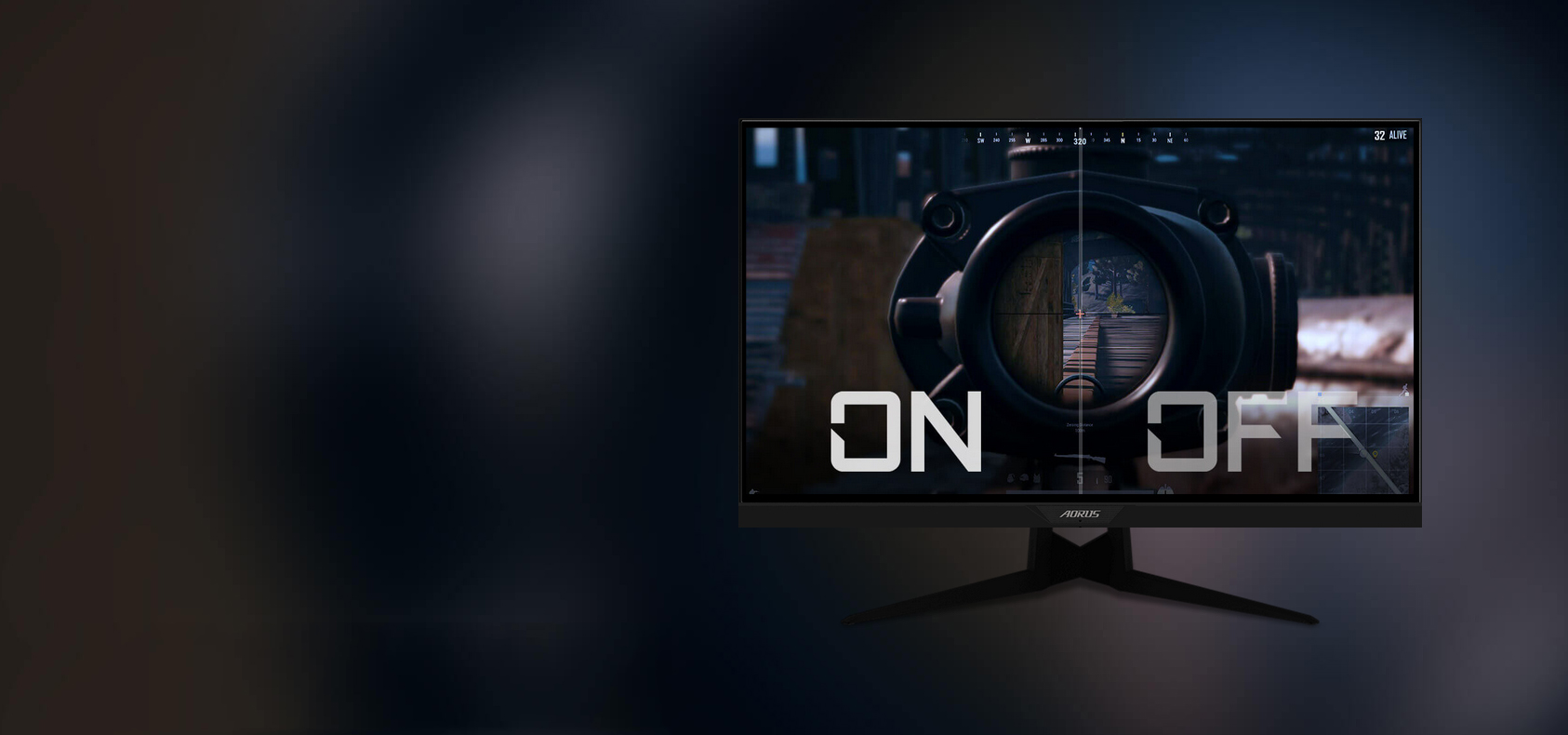 BLACK EQUALIZER 2.0
ADJUST THE BLACKNESS LEVEL Black Equalizer 2.0 is able to independently adjust up to 1296 partition's black equalizer simultaneously. This feature will deepen the details of the dark part without affecting other display areas. * When refresh rate reaching 165Hz+, Black Equalizer will turn to version 1.0.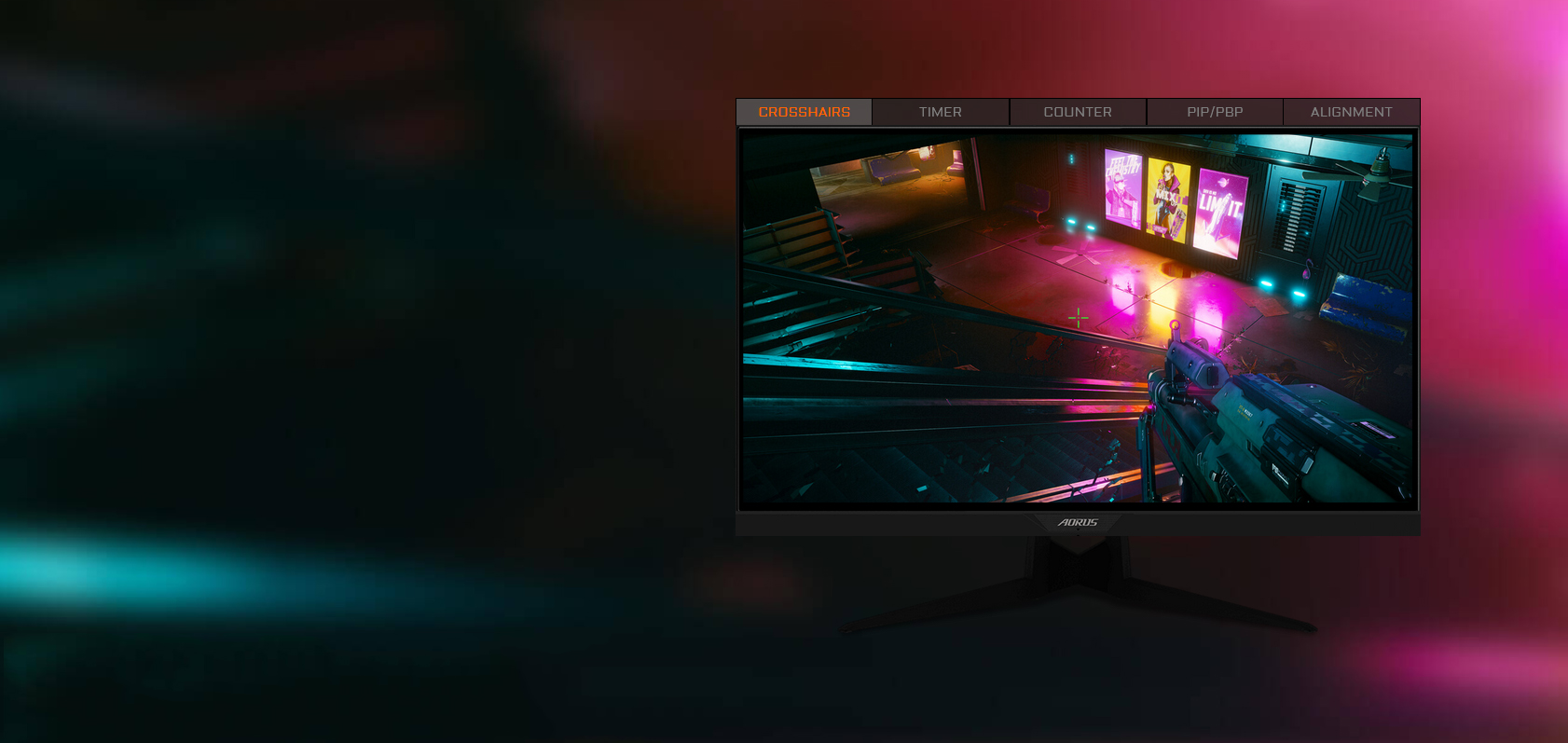 GAMEASSIST
ENHANCE YOUR GAMING SKILLS The GameAssist equips you extra power to win at battlefields: customizable crosshairs, onscreen timer/counter, display alignment function, PIP/PBP, etc. Whatever you need, you name it, we offer it!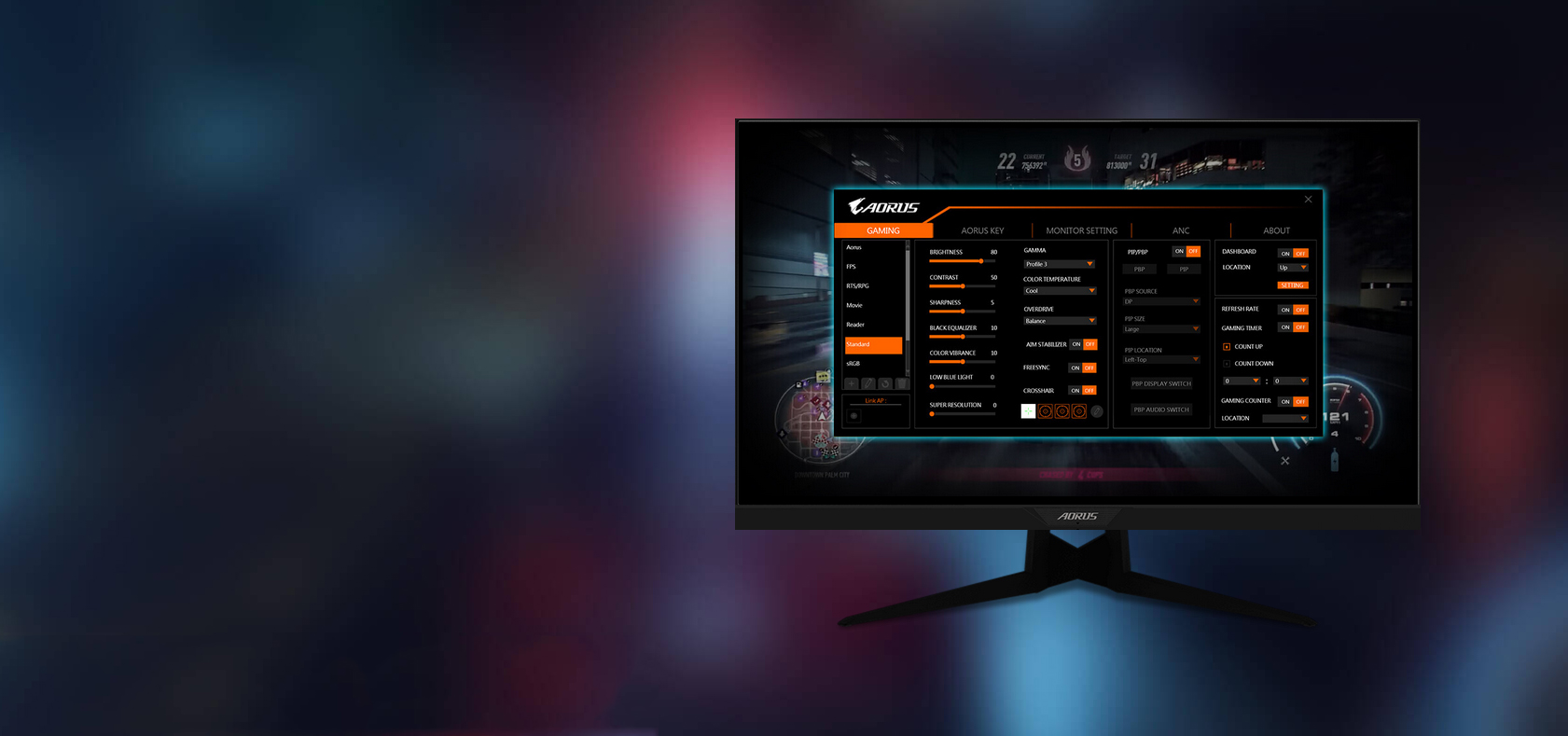 OSD SIDEKICK
EASIEST WAY TO SET MONITORS The exclusive AORUS OSD Sidekick allows you to quickly set the display options with keyboard and mouse. It's even better now you can enjoy the up-to-date gaming experience through the latest exclusive Auto-Update function!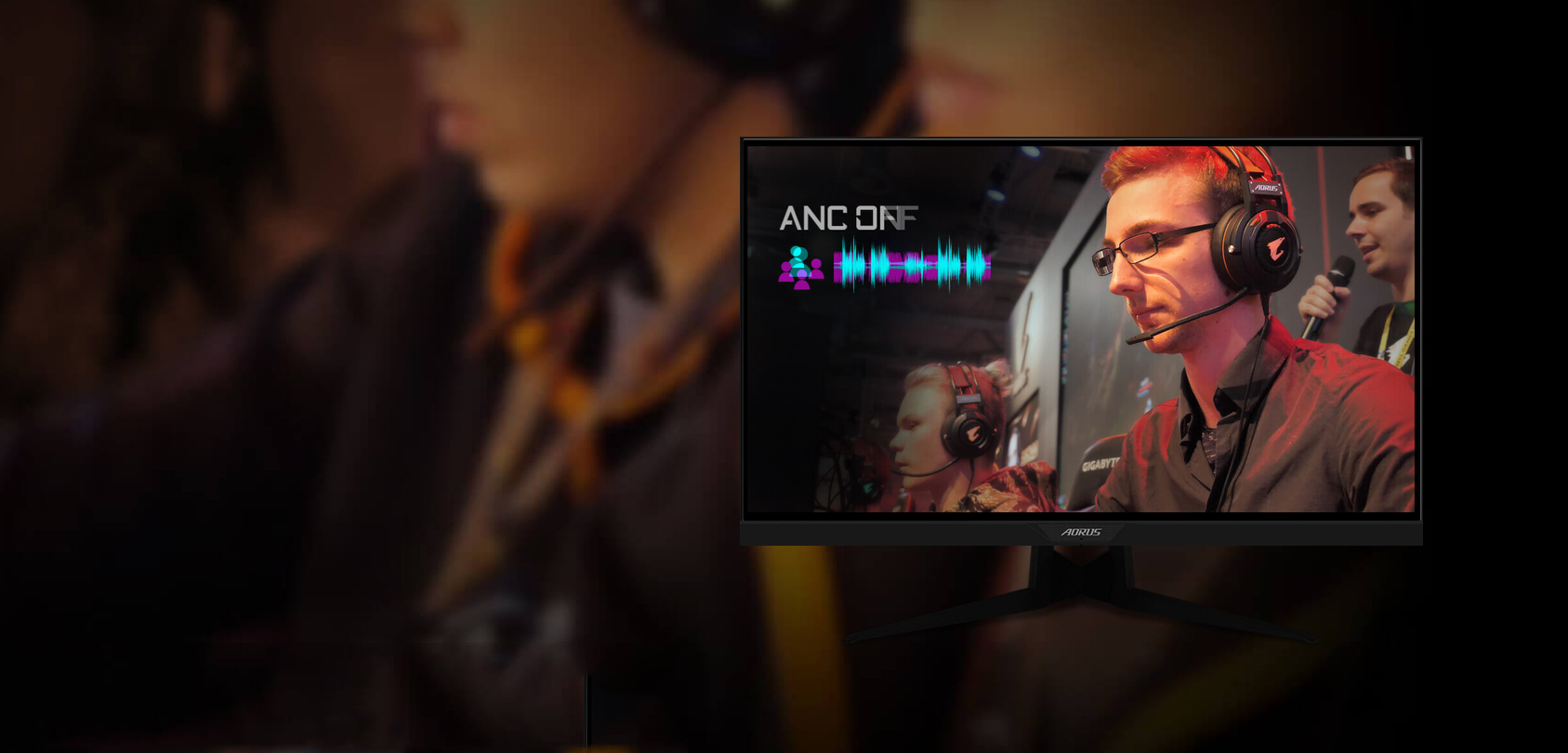 ACTIVE NOISE CANCELLING 2.0
AORUS UNIQUE IC DESIGN With exclusive IC design, AORUS monitors provide up to 120dB Signal-to-Noise ratio playback quality, and support up to 600 ohm headphones, offering the industry's highest level of monitor audio experience!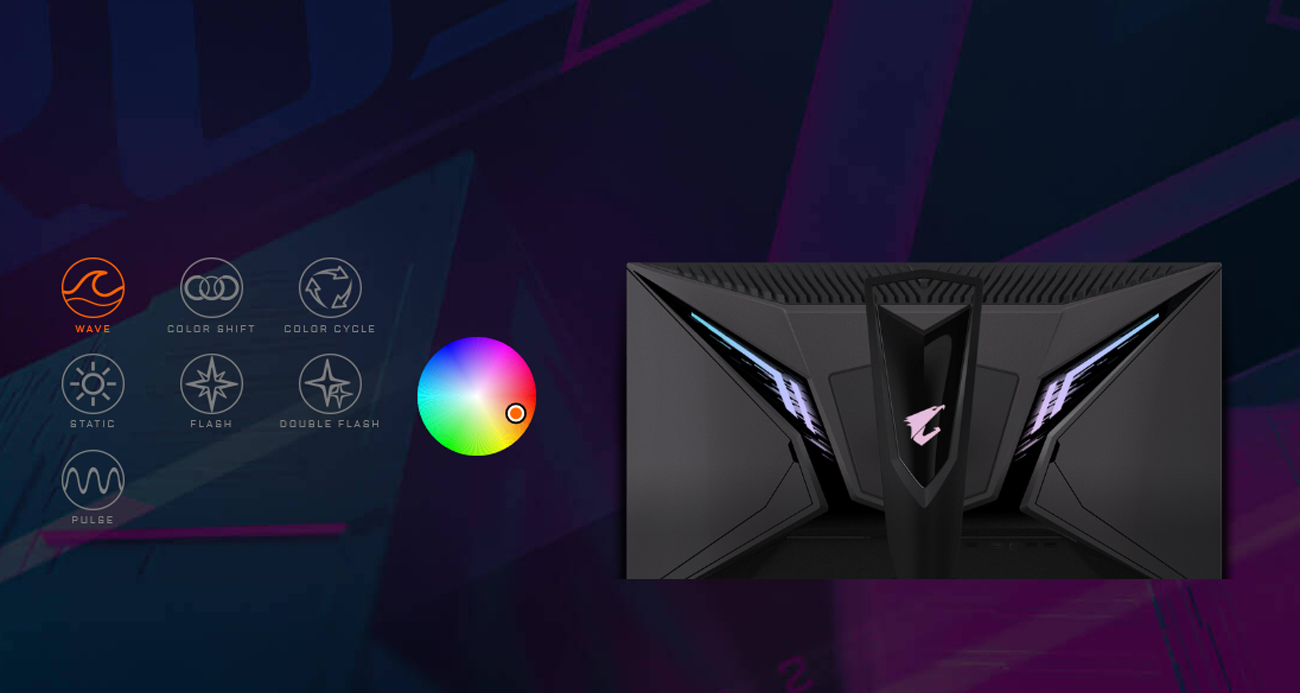 RGB FUSION 2.0
CREATE YOUR OWN GAMING AMBIENCE WITH RGB FUSION 2.0 AORUS Gaming monitor uses the most advanced LED systems, combined with the power of RGB Fusion, you'll have the coolest system that everyone gets envious of. Through RGB Fusion app, you get to create the one of a kind gaming ambience!
ERGONOMIC DESIGN
EASY TO GET THE PERFECT VIEWING ANGLE AORUS Gaming monitor features an exclusive stand that's ergonomically designed to offer extensive range of height, tilt, pivot, and swivel adjustments.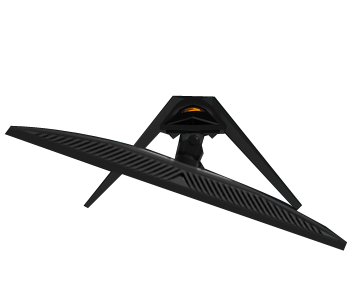 Swivel: -20° ∼ +20°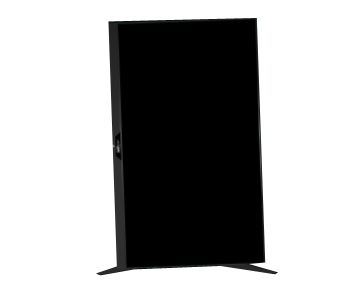 Pivot: +90°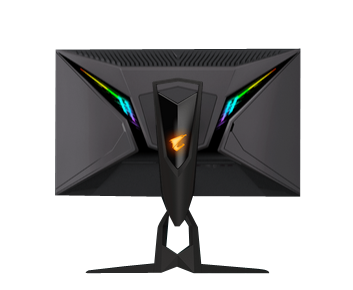 Height Adjustment: 130mm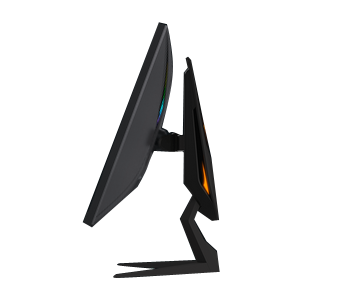 Tilt: -5° ∼ +21°
Show More
Join the best gaming community!
Join our Discord server for a community of like-minded individuals, where you can stay up to date with all the offers, new arrivals and much more.
Join the discord server
Our benefits
Easy returns
14 days after purchase
Live support
Get in touch with us
Delivery in next day
Fast shipping
Secure Payments
K-NET & Credit cards
Subscribe to our newsletter
Subscribe to be the first to hear about our exclusive deals, special offers and upcoming products and collections.