MSI Gaming GeForce RTX 3080 Ti 12GB Gaming X Trio
12GB 384-Bit GDDR6X
Boost Clock 1770 MHz
1 x HDMI 2.1 3 x DisplayPort 1.4a
10240 CUDA Cores
PCI Express 4.0 x16
Show more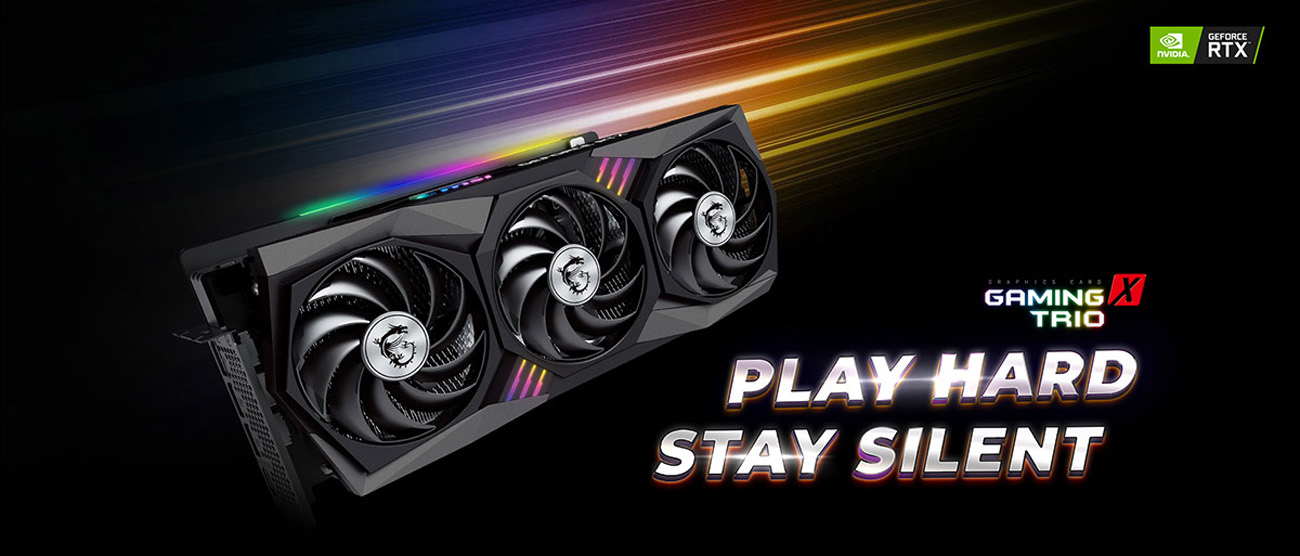 THE GAMING YOU KNOW & TRUST
The latest iteration of MSI's iconic GAMING series once again brings performance, low-noise efficiency, and aesthetics that hardcore gamers have come to recognize and trust. Now you too can enjoy all your favorite games with a powerful graphics card that stays cool and silent. Just the way you like it.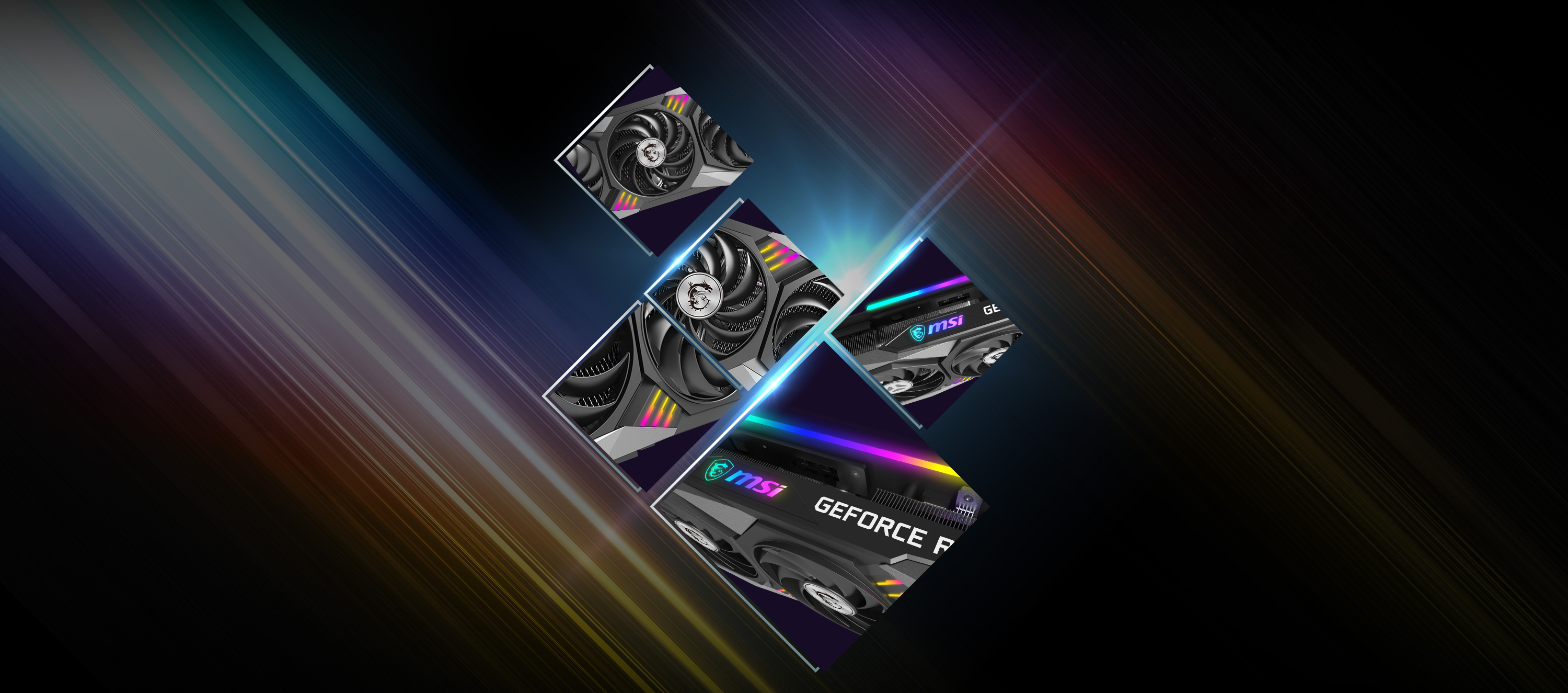 LIGHT 'EM UP
It's time to put on team colors. Synchronize lighting with other compatible devices to take the light show to another level. Going dark is as easy as turning the lights off.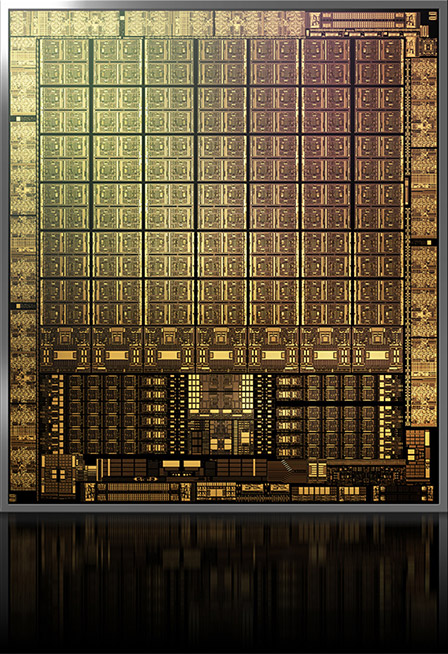 2ND GENERATION RT CORES 2X THROUGHPUT 3RD GENERATION TENSOR CORES UP TO 2X THROUGHPUT NEW SM 2X FP32 THROUGHPUT
NVIDIA AMPERE ARCHITECTURE
TRI FROZR 2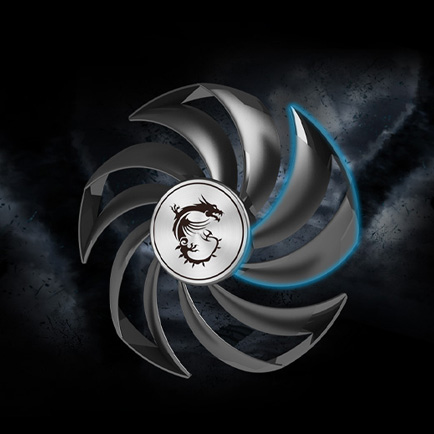 TORX FAN 4.0 TORX FAN 4.0 is built on teamwork, with pairs of fan blades bound together with a linked outer ring design that focuses airflow into the updated TRI FROZR 2 cooling system.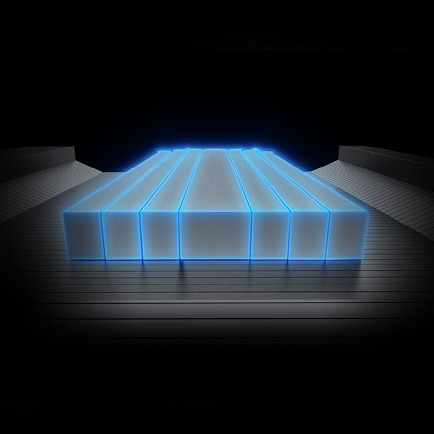 CORE PIPE Core Pipes are precision-machined for maximum contact over the GPU and spread the heat along the full length of the heatsink for optimal cooling.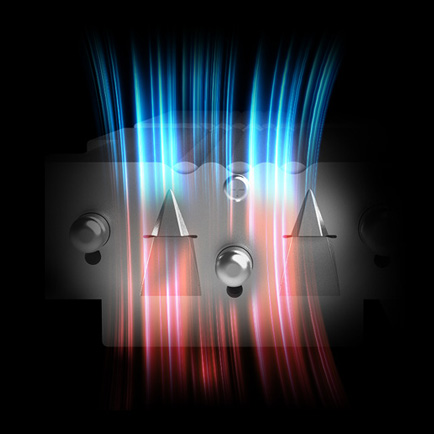 FIN+AIRFLOW CONTROL Stay stealthy with Airflow Control that improves airflow dynamics. Deflectors provide additional surface area and guide air to where it's needed for maximum cooling. Wave-curved 2.0 fin edges disrupt unwanted airflow harmonics resulting in reduced noise.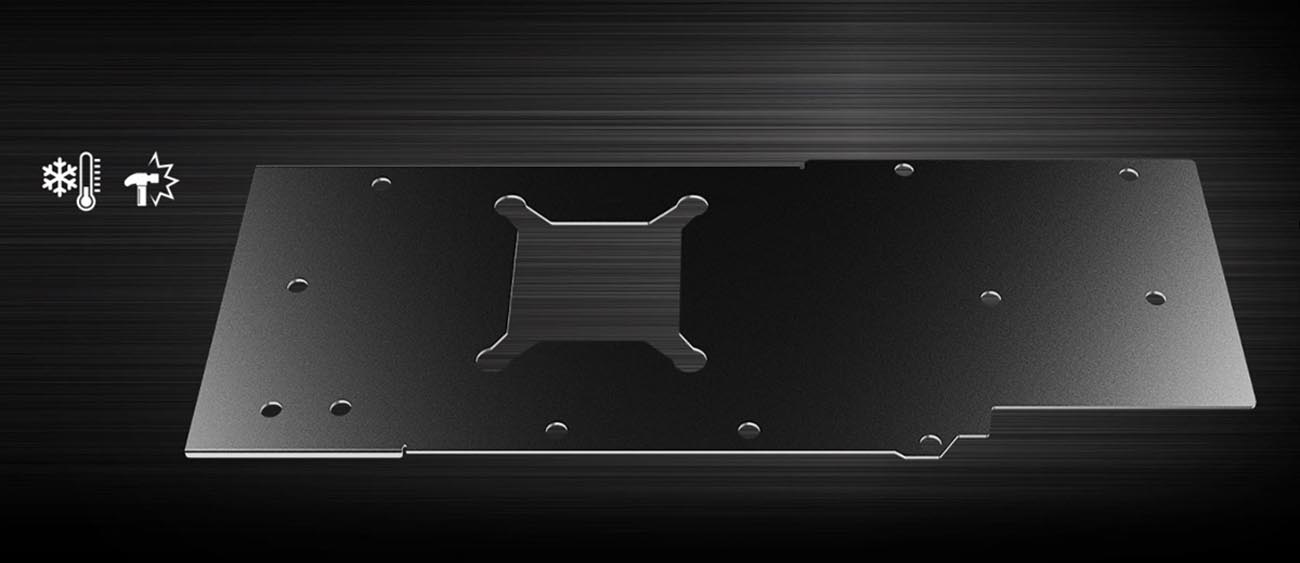 STRONG & COOL
A sturdy brushed aluminum Backplate reinforces the full length of the graphics card while providing passive cooling by applying thermal pads.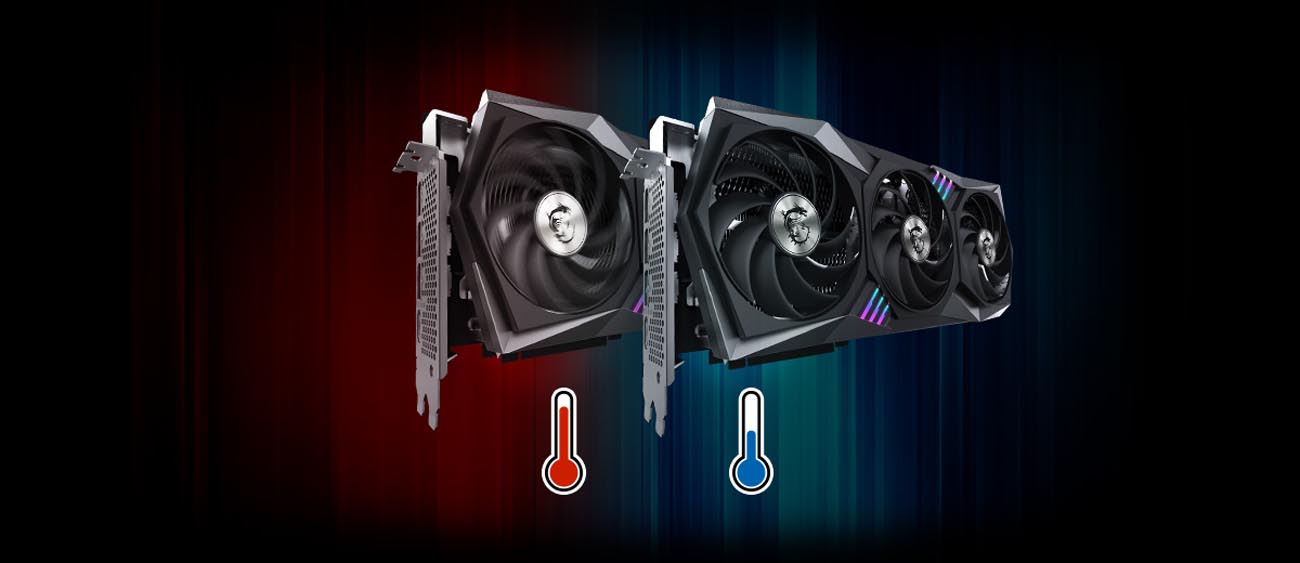 CHILLINGLY SILENT
Zero Frozr is the calm before the storm, keeping fans still and maintaining silence until cooling is needed.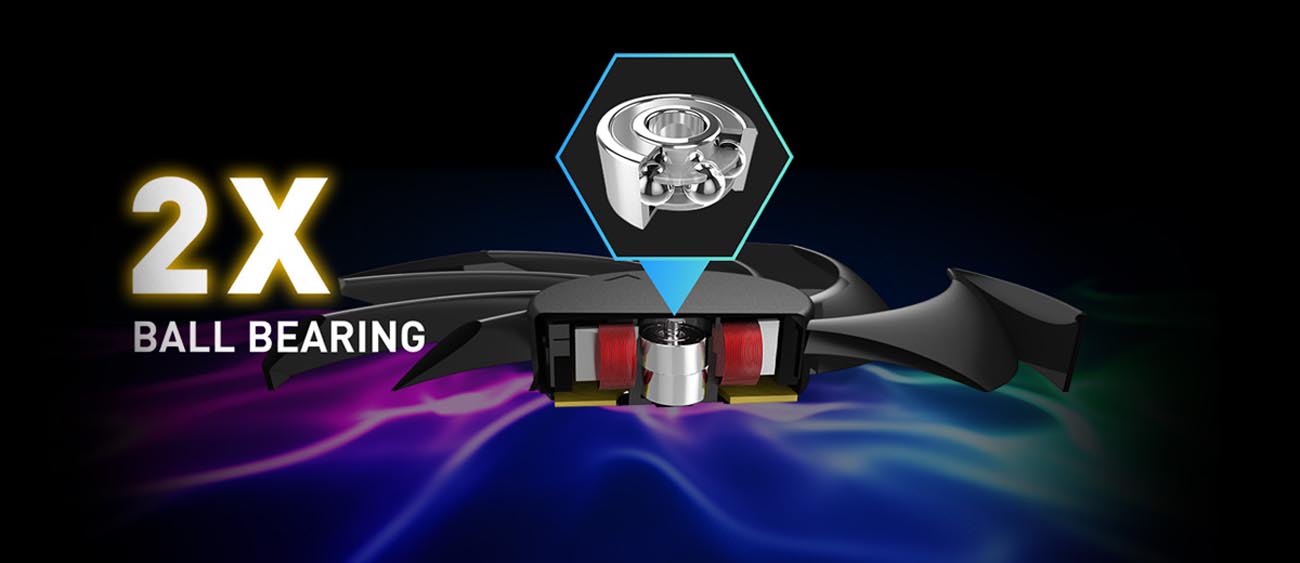 THAT'S HOW WE ROLL
Extremely durable double-ball bearings spin your TORX FANs for years of intense and lengthy gaming sessions with zero noise.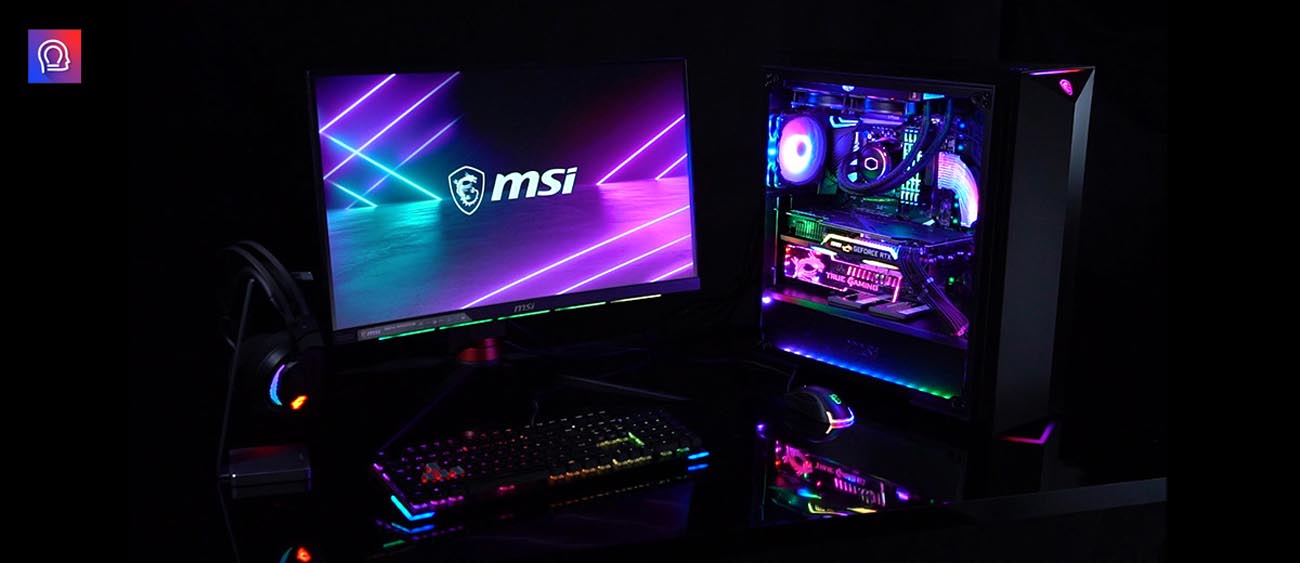 SPLASH ON SOME COLOR
MSI Center — Mystic Light gives you complete control of the RGB lighting for both MSI devices and compatible third-party RGB products both inside and outside your system.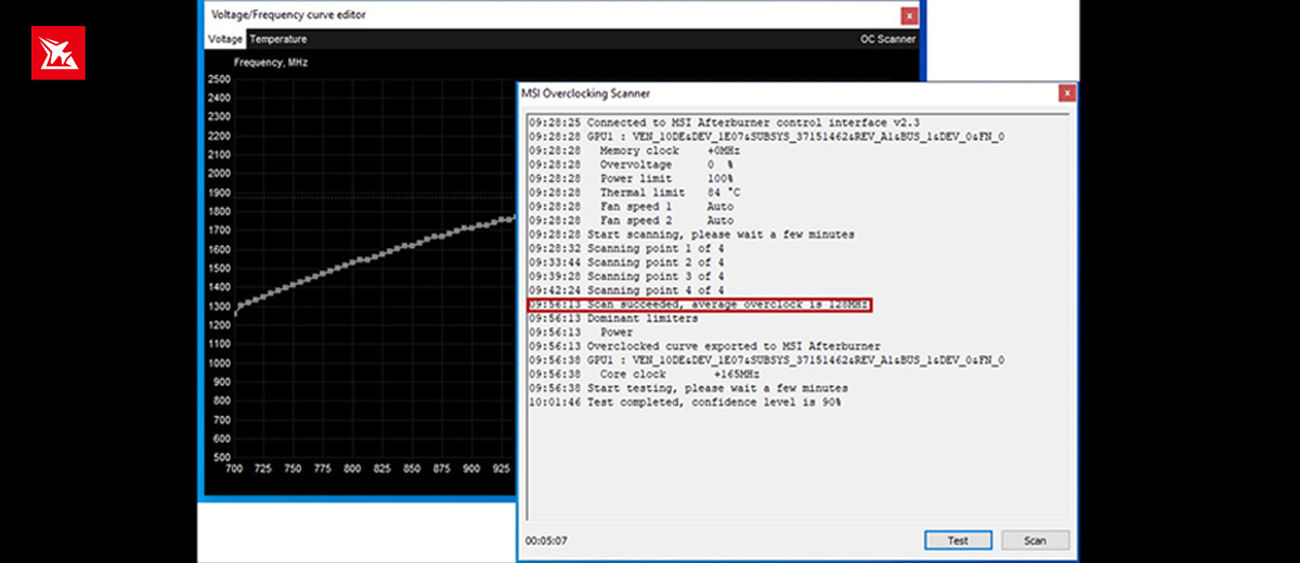 ONE-CLICK OVERCLOCKING
Afterburner - OC Scanner is the easiest and safest way to get more performance out of your GeForce graphics card. Powered by an algorithm created by NVIDIA, maximum clock speeds are determined and safely applied for your graphics card.
Show More
Join the best gaming community!
Join our Discord server for a community of like-minded individuals, where you can stay up to date with all the offers, new arrivals and much more.
Join the discord server
Our benefits
Easy returns
14 days after purchase
Live support
Get in touch with us
Delivery in next day
Fast shipping
Secure Payments
K-NET & Credit cards
Subscribe to our newsletter
Subscribe to be the first to hear about our exclusive deals, special offers and upcoming products and collections.